#Business
#Culture And Talents
#Digital And Innovation
#Business
#Culture And Talents
#Digital And Innovation
Digital at the core of finance
Within Natixis, digitalization isn't just a mere concept. It is one of our strategy's three main pillars for added-value initiatives creation dedicated to our employees, to our clients, and to our partners. We are deeply attached to human development, providing us strength and powerful energy needed to always invest more in technologies and new digital projects in all our sectors.
Expertise
Understand the digital universe thanks to our experts' analysis
Our experts and analysts work on digital topics represented in all our sectors and share their vision on new markets' trends: payments, insurance, blockchain... Discover it through our articles, videos, bylines, infographics etc. and take the time to see how our teams daily develop on-the-spot technologies thanks to their cutting-edge knowledge and experience.
DIGITAL & FINANCE > BLOC CONTENU > EXPERTISE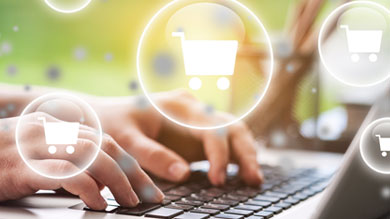 Strategy

Discover our digital strategy shaping tomorrow's world

Natixis continually invests in future-proof technologies with a strong ambition to differentiate itself in niche areas within which teams have developed solid and recognized expertise. Be it digital transformation or innovative projects, services, and solutions, digital strategies are put at the forefront to sustain an agile and dynamic ecosystem.
DIGITAL & FINANCE > BLOC CONTENU > STRATÉGIE
Talents

Take part in the digital race via inspiring paths

Every single day, women and men at Natixis contribute to give a broader scope and meaning to the digitalization ambition. Thanks to multiple talents – from data scientist to UX/UI designer, the experts' vast panel engaged in the pursuit of innovative projects boost our achievements. From schools' partnerships to commitments to promote women in tech passing by 89C3R research laboratory, follow our talents inspiring paths!
DIGITAL & FINANCE > BLOC CONTENU > TALENTS