#Business
#Sustainable Transition
#Business
#Sustainable Transition
According to the International Energy Agency (IEA), the energy sector relies on fossil fuels for 80% of its energy output, which are well known for being the greatest contributors to global warming. To attain carbon neutrality and the 1.5°C by 2050 trajectory, we must reduce the global production of oil and gas by 3% and coal production by 7% per year between now and then. As well as this, there must be no new fossil fuel exploration projects from 2021 onwards.
More broadly, the stakes are even higher for 'hard-to-abate' sectors such as mining and metals, cement, chemicals or transport, for which the energy transition is complex due to its prohibitive cost or lack of available technologies.
As the fight against global warming becomes more and more urgent, how can a financial establishment like Natixis provide concrete support to companies and help them accelerate their energy transition?
Repsol is the market leader, specialized in the exploration, production, refinement and distribution of oil and gas, and the distribution of petrochemical products and electricity in Spain. Conscious of its environmental responsibility, the company is developing a strategy to have net zero emissions by 2050. It has also created the even more ambitious goal of reducing its carbon intensity by 15% by 2025, 28% by 2030 and 55% by 2040. It is also committed to reducing its absolute emissions and its methane emissions intensity.
David de Cáceres Nuñez, Director of Financing at Repsol, and Laurie Chesné,Co-Head of the Green & Sustainable Financing & Advisory Team within the Green & Sustainable Hub at Natixis, explain how Natixis is supporting the company in its energy transition.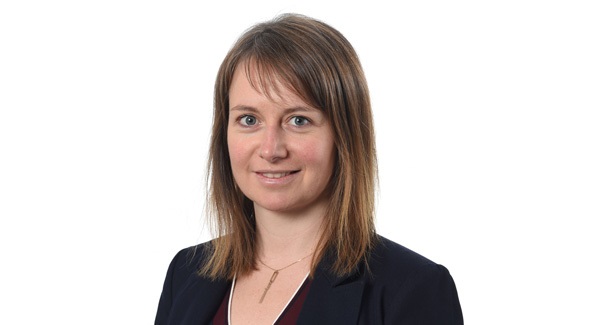 LAURIE
CHESNé
Co-Head of the Green & Sustainable Financing & Advisory Team within the Green & Sustainable Hub, Natixis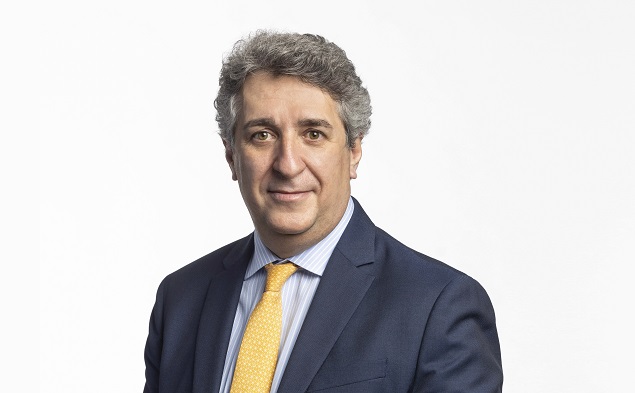 DAVID
DE CáCERES NUñEZ
Director of Financing, Repsol
Reducing our carbon footprint- a priority
Though CO2 (a greenhouse gas mostly produced by industry) has less of a warming effect than methane, which is mostly produced by agriculture, it remains in the atmosphere for far longer.
According to the IPCC (Intergovernmental Panel on Climate Change), CO2 emissions are accountable for:
25% of our heating and electricity
24% of agriculture, silviculture and land use
21% of industry
14% of transport
10% of other types of energy generation
6% of buildings
These emissions have an impact on climate, oceans (sea level rise, acidification) and biodiversity, as they are responsible for the exponential extinction of species: over 60% of wild animal populations have disappeared in the last 40 years (Source: WWF).
Decarbonizing the industry- a challenge for companies
The fight against global warming poses a challenge to companies, who must reconcile economic growth with the energy transition. Using renewable energy means we must leave behind fossil fuels and invest in equipment, which is expensive but will result in more environmentally friendly production cycles.
"This transition will require a lot of time and effort. Companies must embark on a long and hard journey, which will require a fundamental shift in many cases", notes David de Cacerez Nuñez, from Repsol.
Finance and its considerable leverage effect
In this context, financial institutions have a crucial role to play in accelerating their clients' energy and ecological transitions: they can support their transition goals, finance low carbon technology and reduce their financing and investing in high emitting sectors.
In this way, Natixis CIB can steer the climate impact of its activities by employing the 'Green Weighting Factor', a tool for allocating capital to financial operations depending on their climate impact. Furthermore, the bank has set itself a financial trajectory in line with the 1.5°C by 2050 goal and is committed to reducing its financing of oil and gas exploration and production activities by 15% between now and 2024, whilst also increasing its financing of renewable energies (9 billion euros of new financing in the space of 4 years).
As a leading financial partner, Natixis offers its clients innovative financing solutions in all its markets and advisory services to support them in their energy transition strategies.
"Nonetheless, we must continue to support businesses in the energy sector in their transition- our own transition depends on it. Following the example of companies such as Repsol, who are clearly committed to the energy transition and who we will continue to finance", explains Laurie Chesné.