Natixis offers various podcasts contents in English and in French to share its expertise and key insights.
Natixis Talks podcasts are available on all the most popular podcasts platforms be it Apple Podcasts, Google Podcasts, Spotify, Deezer, Stitcher, Podcast Addict, Castbox, Overcast or Castro.
You are welcome to discover the different channels and to enjoy listening to them anytime from your favorite device whether it is a laptop or your smartphone!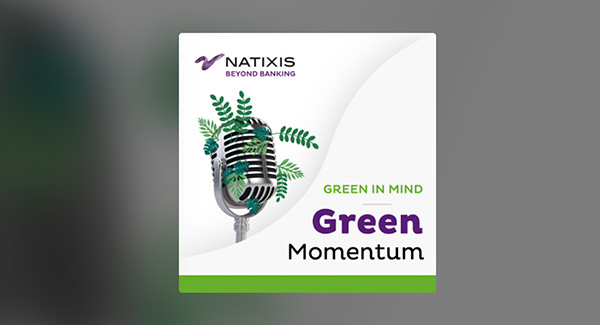 GREEN
MOMENTUM
A series dedicated to green finance stakes, evolution and key role contributing to a greater protection of the environment and society. Listen to the debates and explanations of experts from various sectors hosted by the journalist Jérôme Libeskind.
Did you know?
Created since 2005 by Apple, podcast term is the contraction between "iPod" and "broadcast". Podcasts are audio files available anytime and hosted on online platforms.
80% of the podcasts' contents are listened to within 48 hours following their release
More than 39% French people regularly listen to podcasts