#Business
#Digital And Innovation
#Business
#Digital And Innovation
In the last few years, the growing digitalization of services has resulted in new client needs that require greater simplicity, immediacy, and fluidity. Regulation has paved the way for new non-banking players. It has made compulsory for banks to share thanks to APIs their clients payment data, fostering the emergence of Open Banking.
To tackle these new stakes, banks have accelerated their digital transformation by taking advantage of the opportunities offered by APIs and Open Banking to develop new platforms models.
What are APIs and Open Banking stakes? What are the platforms models opportunities for banks? How do they meet the needs of clients? How are they applied in the banking sector?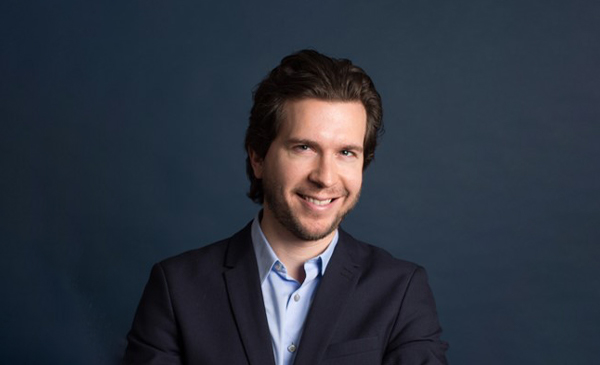 ANTOINE
ZWEIFEL
Head of the OpenFinance & Platforms at Natixis
Discover insights from Antoine Zweifel, head of the Open Finance & Platforms in the Technology and Transformation Department at Natixis in this podcast:
WHAT YOU NEED TO KNOW
API and Open Banking: the move to an open architecture with its ecosystem of partners
With the implementation of the second European Directive on Payment Services in 2018 (PSD2), new non-banking players (Account information service provider AISP & Payment initiation service provider PISP) are coming to the fore, and new services are appearing via Open Banking and the use of APIs. These transformations, which force the banks to open their IT systems to these new players, are also a source of opportunity for them, making it possible to offer their clients more innovative services, a better user experience, and to develop new business models thanks to their partners' ecosystem. 
The opportunities offered by Banking platforms to all market players
A digital platform makes it possible to connect supply and demand in real time: product service providers on the one hand, and clients on the other. A client-oriented platform brings greater value to clients by providing them a complete experience and a broader range of offers, as well as to service providers like Fintechs who benefit from new distribution channels and reach new clients bases
Scope of use at Natixis
Open Banking and APIs facilitate the deployment of new production and distribution models for financial and insurance services and contribute to the development of new platforms and marketplace models. At Natixis, we are developing three models: Bank as a service, Bank as Infrastructure and Bank as a platform, which rely on an open architecture and on our ecosystem of partners.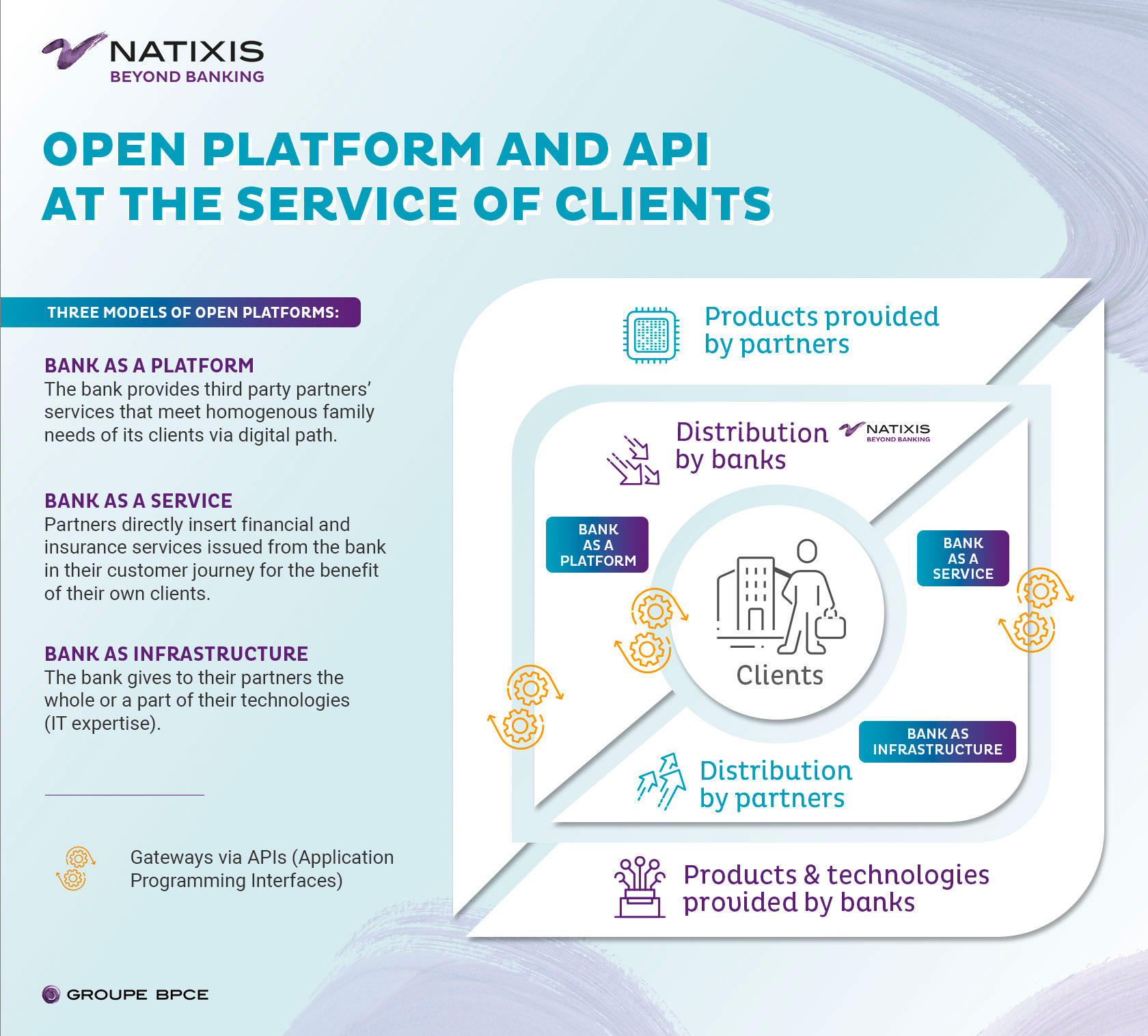 Key notions
API (Application Programming Interface): Interface which enables several applications to share services and data.
Open Banking: Structure based on the opening of banks' IT systems and the sharing of their clients' services and data with third parties.
One stop shop: Interface where clients can access all services