#Charity
#Culture And Talents
#Charity
#Culture And Talents
Companies and their staff displayed unwavering community support during the health crisis. According to the Covid-19 report conducted by Admical * in France, 86% of companies rolled out a financial sponsorship program, 54% implemented a sponsorship in kind policy and 39% set up a skills sponsorship program: even more impressively, almost one company in six surveyed rolled out at least two of these three types of philanthropy efforts.
A great number of staff have also been involved in this outpouring of support. For example Vinci set up Vinci Solidarity, a solidarity platform for group staff to lend their support, while the FDJ Foundation launched the Solidarité Confinement Teams discussion space. Another example is Identicar, which encouraged staff – most on part-time working job retention schemes – to get involved in the French réserve civique, a platform enabling citizens to support causes, or get in touch with their co-workers aged over 60.
Staff at Natixis were also actively engaged, as they gave their time and/or money and again demonstrated their ability to rise to the challenge. Natixis rolled out numerous initiatives (85 in total) all over the world .
Let's look back at one of them in France: the Covid-19 solidarity campaign, with Louis Douady, Head of Corporate & Social Responsibility (CSR) at Natixis.
*French corporate philanthropy network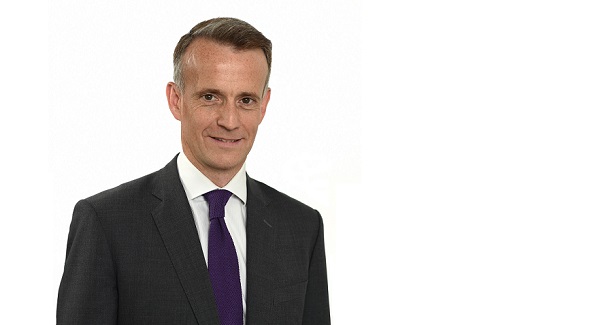 LOUIS
DOUADY
Head of Corporate & Social Responsibility (CSR) at Natixis.
Staff had two options to support these efforts – they could either give their time to support a wide range of charities outside their working hours, or they could make donations.
How did Natixis' staff get involved in providing support during the health crisis?
Louis Douady: Our staff were already heavily involved in the community before the health crisis, particularly via the Microdon workplace giving platform. But as the current crisis took shape, we launched the Tous mobilisés contre le Covid platform at the end of March, with the aim of supporting those who were isolated, by backing three charities – Tous unis contre le virus, the Paris Samu Social emergency medical service for the homeless and Action contre la faim (websites in French only).
How did the giving platform work?
L. D.: Staff had two options to support these efforts – they could either give their time to support a wide range of charities outside their working hours, or they could make donations. To lend further weight to their commitment, Natixis decided to fully match all donations from its staff.
How much did you raise?
L.D.: We raised €100,000 in the space of three months between April 30 and July 31, 2020, which we split equally between the three associations. These charities posted videos on the giving platform, so staff were able to see just how their donations were being used in practice. For example, they helped finance accommodation for 50,000 people in hostels and install 4G hubs in these buildings.
What encouraged donating staff to get involved?
L. D.: Our staff saw that all members of society had a role to play in tackling this crisis. Banks fulfilled their role, particularly in France where they provided state-guaranteed loans: we saw that our staff wanted to personally support this cause, but they did not really know how to go about it in practical terms, which is why we launched this special Covid giving platform. But let's also remember the range of local initiatives, such as the giving campaign by our staff in Italy, which helped build an emergency field hospital in Milan.
What other initiatives testify to engagement from Natixis' staff?
L. D.: We launched an ARRONDI sur salaire program in France in November, where staff can give directly from their monthly salary. Basically, anyone who wishes can pay a few cents or euros out of their monthly income to a charity (Action contre la Faim, France Alzheimer & maladies apparentées - site in French only, UN Women, Sport dans la Ville and Terre de Liens - site in French only). On average our staff give six euros out of their salary, which is an excellent figure compared to the average of three euros according to figures from the platform manager. Of course, we want to increase the number of staff involved in this project.
What are the next initiatives on this staff engagement theme?
L. D.: In addition to developing our workplace giving platform, we also want to set up a program for staff, or even entire teams, to use a leave day to support a charity. This program has a twofold dimension – supporting the community while also providing a team-building opportunity for our staff.
So sort of a volunteer assignment?
L. D.: Not exactly – this is a more agile initiative, with just one-day assignments. But we do offer our staff the opportunity to go on short-term volunteer assignments with Planète Urgence. This program enables staff to spend a week or two in another country to support a charity's work in the field, particularly environmental conservation programs. Since 2012, 20-30 of our staff each year have been able to get involved in this short-term volunteer assignment, or Congé Solidaire® program.