#Culture And Talents
#Digital And Innovation
#Culture And Talents
#Digital And Innovation
Here at Natixis, several students with varying study paths and profiles have the opportunity to get involved in projects, initiatives and labs specifically devoted to their talents. From innovation, to new technologies and business cases, these talented profiles bring a dynamic attitude and open-mindedness to the table in several teams, but what are their expectations and how do they see the world of work, especially in the banking sector? Hear from Joséphine Nordin in our report.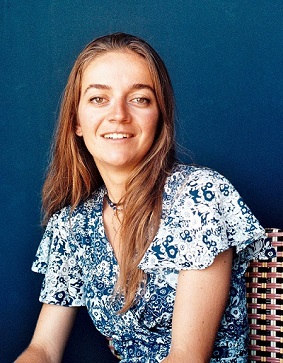 This challenge strengthened my motivation to launch a start-up
Joséphine Nordin
After eight years at the American school in Dubai, Joséphine Nordin was accepted in the Data Science for Business Master, a double program offered by Ecole Polytechnique and HEC Paris schools. The first year at Polytechnique is very technical, and the second year at HEC enables students to test the skills they learnt the year before in a business context. This is why she joined the international teaching and research chair Business Analytics for Future Banking set up in 2018 in partnership between Natixis, X and HEC. Joséphine notes: "at the outset, my favorite subject was math, and particularly combining math and economics, understanding what is happening in the world and the developments in financial mechanisms. I did my first internship on the trading floor and going into banking seemed like the obvious choice for me – the sector moves so quickly. I then got interested in fintech start-ups that combine finance and technology, and that's when I started coding – I really enjoyed it and I wanted to operate in a buoyant sector. It's really exciting to see how many things can be improved with math, new data and algorithms. Getting involved in this challenge with Natixis enabled me to get an even better grasp of it all." During the first year of her Masters studies, Joséphine became familiar with data science – understanding and processing data – and then data cleaning, whereby users can select useful data for any given subject, before learning how to put forward her hypotheses and create her own algorithms.
Using all the information to create value added for the company
The second year was even more interesting, as Joséphine explains: "what I find really interesting is using this information to create value-added for the company". This challenge was the trigger for Joséphine, as "these past few months have been the best for me. Teams at Natixis were mobilized and available to help us. We spent a lot of time talking about how we could work together." Joséphine got involved with a pilot project to identify cross-selling opportunities between two departments at the bank. "Following these two weeks, we presented our project to members of Natixis' senior management committee. We won the challenge and came back to Natixis in early June to complete the project – it was great to work as an external data scientist for a large company. Every morning, we had a "morning stand-up", when we could ask all our questions, provide our business expertise on automatization and confirm it with those who were going to use the system. Our project got the go-ahead."
However, Joséphine has now decided to take a different direction: "working in a bank is no longer my goal. The Natixis challenge convinced me to go through with the project I have been thinking about for a while – creating a start-up with a friend to offer online solutions for men's baldness. So our start-up Veuch was born – the algorithm works and is improving, and a range of products will be available by September 2020."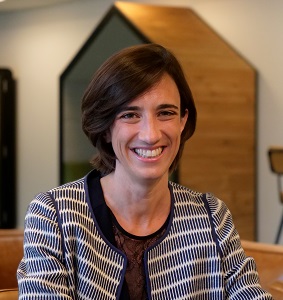 As part of the Business Analytics for Future Banking chair set up by HEC, Polytechnique and Natixis, today's students are inventing the jobs of tomorrow via a data challenge
Caroline Richard, Chief of staff to the Chief Digital and Technology Officer at Natixis
"At the end of 2018 and under the leadership of Anne Lebel, Chief Human Resources and Corporate Culture Officer at Natixis and Luc Barnaud, Chief Digital and Technology Officer at Natixis, we joined forces with prestigious business schools Ecole Polytechnique (so-called "X") and HEC in a 5-year partnership to explore the use of data, which sits at the heart of the digital transformation of our projects, and work with young talents on these aspects. For Natixis, the idea was to foster a data culture, get our teams involved so that they can engage in these aspects and design data use cases to support our clients and our operational efficiency. Meanwhile for students, these very short challenges provide an opportunity to look at practical questions, and benefit from real data and direct access to our business lines to discuss and work together in order to come up with real innovative solutions to the challenges we face. Discussions are always very productive, as these students also challenge us on the way we tackle issues and on new market trends and technologies."