#Business
#Culture And Talents
#Business
#Culture And Talents
Natixis CIB launches its "Analysts and Associates 2021 Global Markets Talent Pool".
Are you a recent graduate from a Masters degree program with roughly 18 months' work experience? Do you want to drive change and develop your career in a demanding and stimulating market environment? If the answer is yes, join us!
Natixis offers you much more than just a job!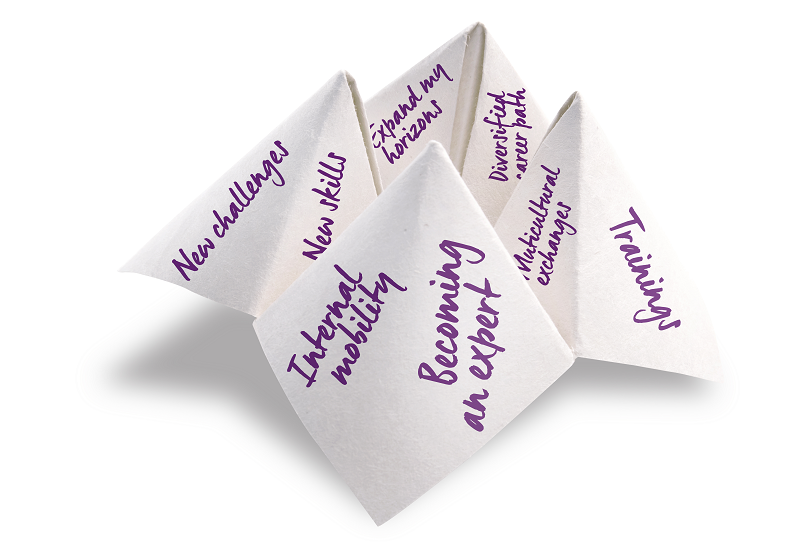 What does the programme offer junior talent passionate about capital markets?
A 4-year personalised training programme to gain insight into the different aspects of the Global Markets business lines. Initially assigned to a Global Markets activity, opportunities in other Global Markets Business Lines will also be offered in the form of temporary missions or placements, or a "live my life" experience. With the support of a mentor you will gain insight into the various business lines and above all the main stakeholders, leading to a better understanding of the workings of a multi-product, multi-platform, multi-skilled and multicultural trading floor…
The possibility of an overseas 3 to 6-month Short Term Assignment on one of our international platforms.
An annual programme to help develop skills and expertise in 3 key stages:

Theoretical training: 80 hours of online financial training classes on an external platform leading to certification, with the possibility of a new cursus offered each year.
Walking the talk: presentations of the business lines by senior managers and experts to put theory into practice and provide insight into career prospects.
Soft skills development: soft and behavioural skills development, followed by hands-on, on-the-job day-to-day experience, with regular feedback from peers and managers. A module on Diversity and Inclusion is also included within the programme.

Top-level mentoring via a 12-month programme, with regular access to the Global Markets Executive Committee (Exco) through breakfast meetings, presentation of deals, of business areas by senior managers and Experts…a true playing ground to hone new skills, ask questions, engage with your colleagues and develop your career.
Specific monitoring of your career development path via dedicated career committees with HR and business line managers assessing your skills and career goals to prepare you for the next stages.
Networking: join a diverse and inclusive community, a key success factor to share, learn and broaden your mindset. Yet another great opportunity to learn more about your environment and colleagues, and to better find your chosen path within Global Markets.
Strong commitments
The Global Markets Talent Pool is at the heart of a policy aimed at developing the employability of our young staff members.
At Natixis, one of our priorities is unleashing fresh talent and preparing their entry into the world of work. As such, as part of our Diversity and Inclusion policy, we are committed to having 50% of juniors on our workforce by 2024. Moreover, for the start of the 2021 academic year, we will again welcome over 450 work-study students and 50 international volunteers as part of the V.I.E. (Volontariat international en entreprise), a French International Internship programme.