#Art And Sport
#Culture And Talents
#Art And Sport
#Culture And Talents
Brice Dulin, a Racing 92 rugby player and sponsor of the Beyonders team, was there to cheer on the Natixis athletes who proudly took off from the starting line with members of Natixis' senior management for the preliminary leg of the prologue to the Course du Cœur race on Wednesday, March 27, 2019.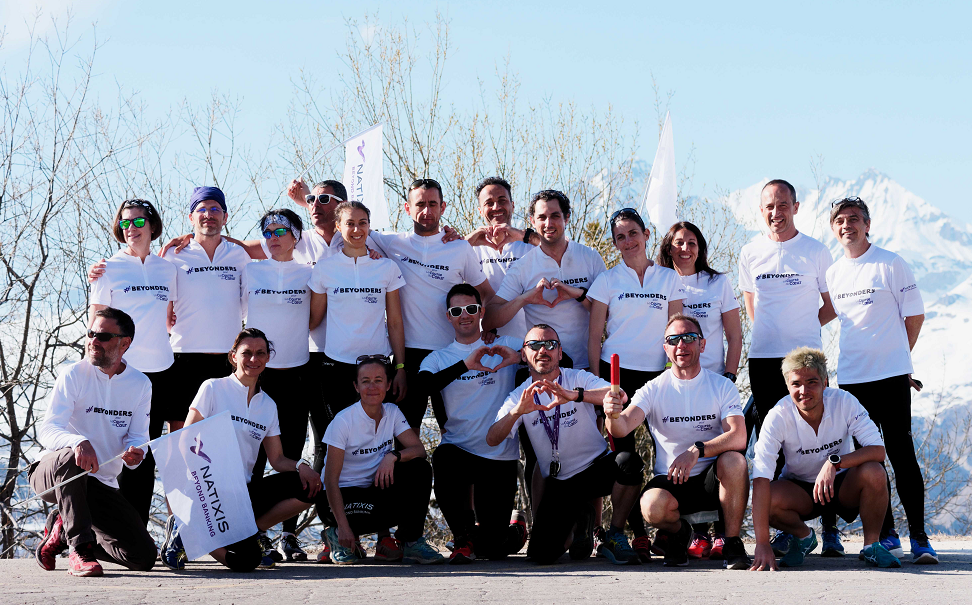 The team of 14 Natixis employees – women and men – had prepared themselves for the four days and four nights of intense physical effort, sharing and solidarity. Uppermost in their minds was the willingness to experience an unparalleled adventure to raise awareness about organ donation.
The Beyonders crossed the finishing line on Sunday, March 31 after running a 750 km race. The Course du Cœur race is an enriching human experience for those taking part as well as for the people who see the runners pass through the various stages and cities on the itinerary.
Natixis says thank you to the Beyonders for their immense commitment, tenacity and team spirit in promoting this big-hearted cause.
We are all proud of you!