Two Grenoble INP graduates met by chance at Natixis in 2017 – a welcome surprise for Luc Bessettes (ENSIMAG 97), Global CIO Corporate Functions, and Emmanuel Follet (ENSIMAG 94), Finance CIO, and a great opportunity to get together and give us some insight into their student lives and their careers.
Interview published in Le Monde des Grandes écoles et universités (in French only).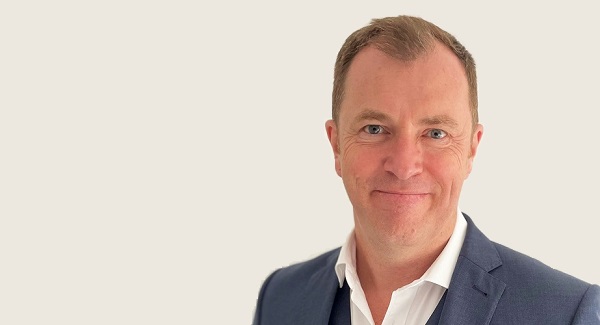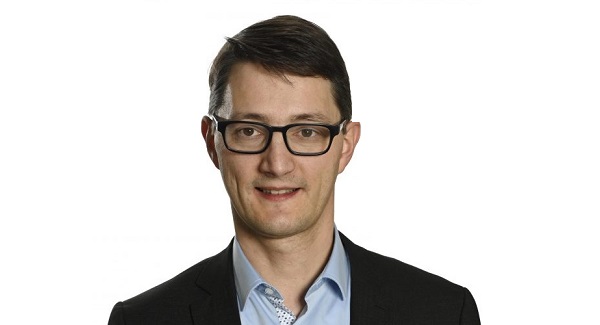 Emmanuel Follet & Luc Bessettes
Was it fun to run into a college alumnus in the workplace?
Emmanuel Follet: We had lots to talk about! We are both ENSIMAG graduates but we have had completely different careers, so it was fun AND interesting.
What are your best memories from your time as a student?
E. F.: I chose ENSIMAG for the academic course and I chose Grenoble for skiing – it is an incredible setting. I remember the bars and pizza restaurants where we would meet up after class! I met some great people, both personally and professionally – it's a really fantastic place to build your network.
Luc Bessettes: They were the best years of my life. We used to go skiing in the powdery snow in the sun and I forged some wonderful friendships that still remain strong to this day. I know I can always rely on other alumni for support, and one of them actually helped me start my international career.
What advice would you give to your fellow alumni?
E. F.: Start your career with a job you like – if that's finance, then go for it! Too many students are reluctant to get into the sector after the 2008 crisis, but there's only one step from technology to finance and it's absolutely fascinating.
L. B.: Your degree will give you the technical skills, but you need to develop your soft skills too. Take initiative, listen, focus on the future and work in cooperation with your team and your manager – and most of all, be positive and confident. Remember to take your time and steadily build the career you want, one step at a time.
Why should Grenoble INP graduates join Natixis?
LB.: Natixis trusts its staff, empowers them and considers us as unique talents, offering scope to grow, for example by investing a lot in skills development. Similarly, we focus a great deal on initiative, and create an environment where each and every person can make their voice heard and have an impact. Our diverse range of business lines also offers a great number of opportunities, whether in our four main areas of expertise – Asset & Wealth Management, Corporate & Investment Banking, Insurance and Payments – or within Groupe BPCE. Lastly, our strong corporate culture based on three values – entrepreneurial mindset, collective intelligence and sustainable impact – is a constant feature in our day-to-day work, and this also explains why staff are usually very committed to our company.
E. F.: I agree! I celebrated my 'silver anniversary' in July – 25 years at the company.
Why did you decide to work at Natixis?
E. F.: Natixis provided the opportunity to use the twofold math/finance and IT skills I developed at ENSIMAG.
L. B.: After a number of really interesting management and cross-business roles in France and internationally, I wanted to take on more responsibility. I welcomed Natixis' entrepreneurial mindset – all staff are empowered to grow and develop in their careers. To give you an example, just two years after I joined the company as Risk CIO, I already had a new role with a lot of responsibility on a business scope of more than 500 staff.
Battle: stand up for your job!
E. F.: As Finance CIO, I support the Finance department day-to-day and take part in building the strategy for developing IT systems. It is fascinating to work right at the very heart of the finance industry.
L. B.: From risk management to finance, from compliance to human resources – I love being involved in the bank's key challenges. As Global CIO Corporate Functions, I also work at the crossroads of digital and social concerns i.e. data, AI, grid computing, assessing the climate impact of financing, etc. For a tech-mad engineer like me, it's thrilling!
Natixis works on sophisticated and complex financial subjects, like green finance – calling all interested INPG students!
Luc Bessettes
Jobs that are recruiting at Natixis
Natixis will welcome almost 500 students on work-study placements, 1,000 interns and 50 people to the international volunteer program across all its business lines again this year. We are also recruiting for permanent positions in tech (developers, data engineers, data scientists and data analysts), finance (business and risk analysts, portfolio managers, management control staff, actuaries) and ESR and support functions (legal, auditors, organization, etc.). We are not only looking for technical skills – our people must also have an open outlook, strong team spirit and commitment.
SNEAK PEEK INTO OUR INITIATIVES AND TALENTS