By signing L'Autre Cercle's LGBT+ Commitment Charter, Natixis' management committee is committing to fostering inclusion and equal rights for LGBT+ employees. Diversity and Inclusion are amongst our priorities and are inherent to our values.
June 17, 2021: collective mobilization for the LGBT+ community
This Pride Month is the opportunity for us to reaffirm our will to make sure that each and every one of our people can be themselves in an inclusive workplace in which they feel supported and understood regardless of sexual orientation or gender identity.
For Nicolas Namias, Chief Executive Officer at Natixis: "All forms of discrimination are in contradiction with the values upheld by Natixis. We act so that everyone is respected in their difference, so that everyone can flourish within their team, with their colleagues and their peers. This is a basic component of shared commitment and success. Signing this Charter is a further step closer to achieving Natixis' goal of building an inclusive workplace that is respectful of the diversity of our employees."
Cécile Tricon-Bossard, Chief Human Resources Officer at Natixis, added: "Our goal is and will always be to promote inclusion of all forms of diversity within our company. With this charter – signed with full backing of our LGBT+ All Equals network – and the support of the entire senior management committee, we pursue our joint action in the fight against all forms of discrimination and prejudice; to support equal opportunities and professional equality; and to raise our teams' awareness and promote best practices."
A Charter with key commitment markers
Christophe Berthier, President of L'Autre Cercle Federation, commented: "Today, LGBT+ people are faced with multiple forms of discrimination, both in their daily and professional lives. For this reason, we are delighted that the senior management committee at Natixis and all its members are among those who have signed L'Autre Cercle's LGBT+ Commitment Charter in favor of recognition of LGBT+ themes. It is a strong signal of our societal and ethical commitment."
In signing this Charter, Natixis joins the group of signatory organizations and also applies to the following four fundamental commitments:
Creating an inclusive workplace for all LGBT+ employees
Ensuring equal rights and treatment for all employees regardless of sexual orientation or gender identity
Supporting employees who are victims of discriminatory acts and comments
Measuring progress and share best practices to improve the overall workplace.
Catherine Tripon, national spokesperson and co-leader of L'Autre Cercle's LGBT+ Commitment Charter, added: "The signature of this Charter provides a formal framework for its policy of promoting diversity and preventing discrimination relative to sexual orientation and gender identity. It is unquestionably an indication of the commitment of Natixis to support and reassure the LGBT+ community while also implementing a framework that promotes both respect and obligation."
A signature in line with our initiatives
Through its Diversity and Inclusion policy, Natixis aims to support and develop all talent, regardless of age, ethnic origin, handicap, sex and nationality, gender or sexual orientation; etc.
Within Natixis, each talent must be themselves, feel respected in their difference and free to express their identity, without fear of ridicule, without being held back in career terms and without suffering any form of discrimination.
The signature of L'Autre Cercle's Charter of Commitment represents a new chapter and confirms our desire to foster greater inclusion of the LGBT+ community and is part of a wider range of initiatives that have already been implemented:
Support provided for the creation of LGBT+ networks: The Natixis Pride Network, founded in London in November 2019, and the All Equals network created in 2020, with several hundred members throughout the world.
First participation in the TÊTU Digital Campus, the first student forum dedicated to young LGBT+ people joining the workforce.
Launch of an awareness campaign for managers to adopt "inclusive leadership" towards a better inclusion of the LGBT+ members.
Implementation of an e-learning module on "Sharing together all diversities" with explicit reference to the inclusion of all employees regardless of gender identity and/or sexual orientation.
Also read
IN PICTURES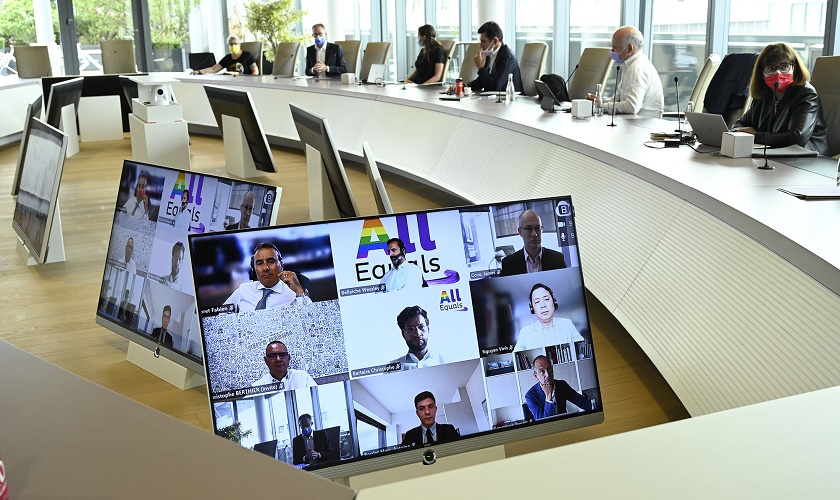 17 June 2021 - Signing of the Charter of the L'Autre Cercle: the members of the Natixis Senior Management Committee, L'Autre Cercle and the Natixis LGBT+ networks are gathered for the event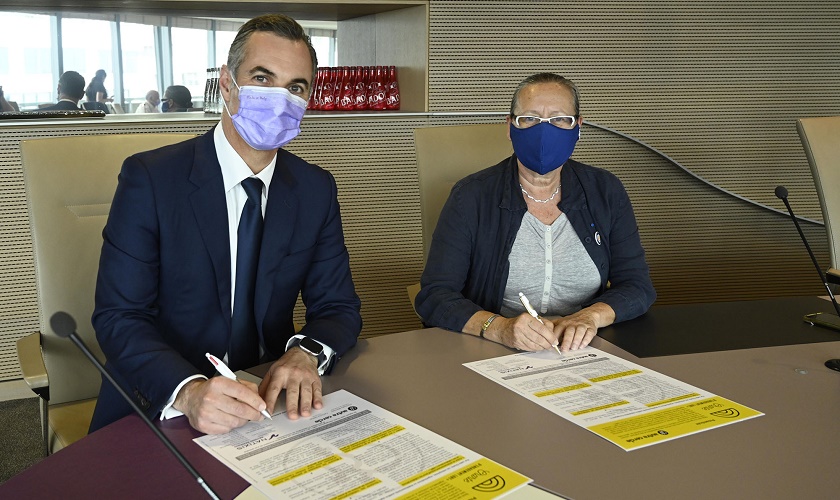 17 June 2021 - Signing of the Charter of the L'Autre Cercle: Nicolas Namias, CEO of Natixis and Catherine Tripon, national spokesperson and co-leader of L'Autre Cercle's LGBT+ Commitment Charter
17 June 2021 - Signing of the Charter of the L'Autre Cercle: Cécile Tricon Bossard, HR of Natixis and Catherine Tripon, national spokesperson and co-leader of L'Autre Cercle's LGBT+ Commitment Charter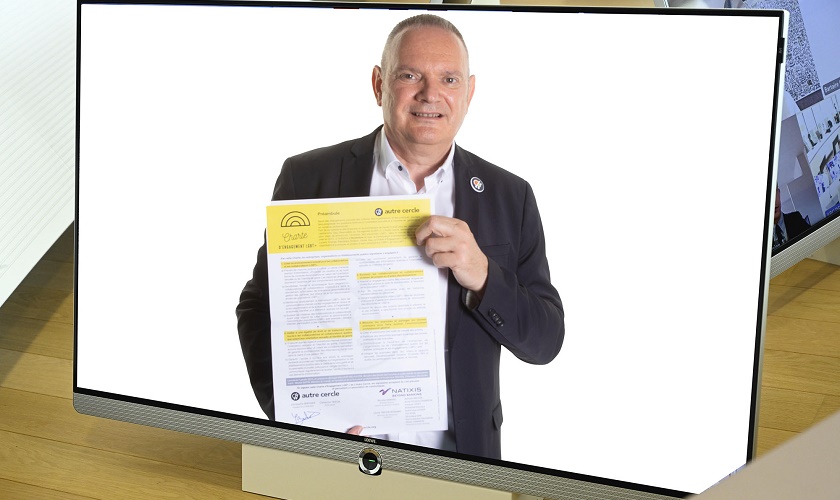 17 June 2021 - Signing of the Charter of the L'Autre Cercle: Christophe Berthier, President of L'Autre Cercle Federation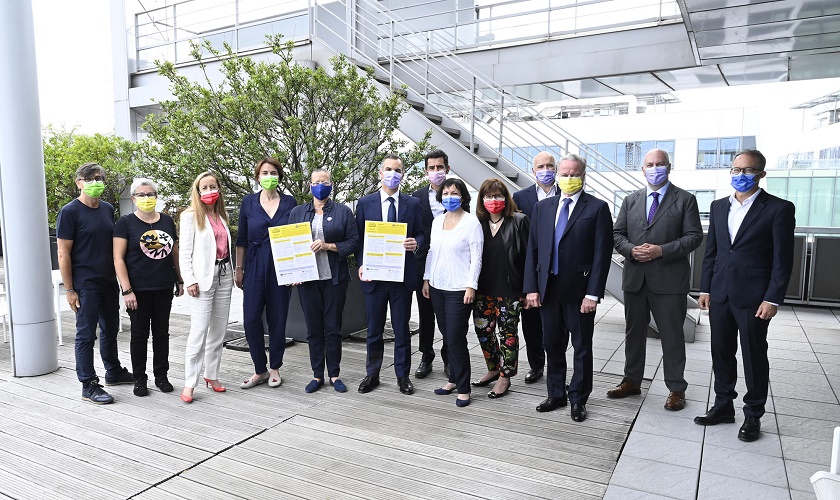 17 June 2021 - Signing of the L'Autre Cercle's Charter: the members of the Natixis Senior Management Committee, L'Autre Cercle and our LGTB+ networks pose for the group photo
Previous
Next