Natixis is supporting European Sustainable Development Week from September 18 to October 8, 2020 and is encouraging its staff to get involved in practical and useful initiatives via workshops on the challenges of climate change, as well as a conference looking at innovations in a resource-limited world.
This event is aimed at promoting sustainable development by raising awareness and getting everyone involved in efforts to achieve the Sustainable Development Goals. Natixis contributes to 11 of the 17 goals set out by the United Nations General Assembly in September 2015: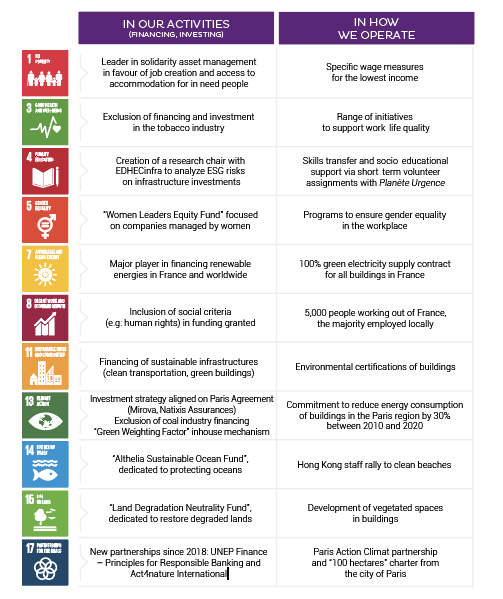 Natixis is fully committed to protecting the climate and signed the Paris Climate Action charter in 2015, and puts biodiversity at the center of its CSR strategy and its client relationships.
In 2018, Natixis joined the act4nature initiative and pledged to provide concrete solutions to safeguard and restore biological diversity. In 2020, it was the first bank to commit to supporting the 10 act4nature collective principles, and announced individual SMART pledges for its business (specific, measurable, attainable, relevant and time-bound).
Find out more about Natixis' involvement in collective initiatives
Find out more about Natixis' pledges to protect biodiversity