#Culture And Talents
#Emea [en]
#Culture And Talents
#Emea [en]
As part of the European Week for the Employment of People with Disabilities (SEEPH), a role-reversal to raise awareness of disability and promote inclusion is the experience on offer this year to our employees for Handi'Days 2020. From November 17 to December 8, our annual awareness campaign on Handicaps offers a new and original perspective, "Let's reverse the roles, so that difference is no longer a difference".
The 2020 Handi'Days event is based on a brand new web series. Over three episodes, each of us will be immersed in an alternate world where the challenge is to conceal able-bodiedness from colleagues.
These videos, developed with the French agency HR Talentéo, are supplemented with informative quizzes and a reminder of Natixis' health and disability policy. They reinforce our goal of building an increasingly inclusive environment, where everyone can be themselves, have an impact and work in good conditions.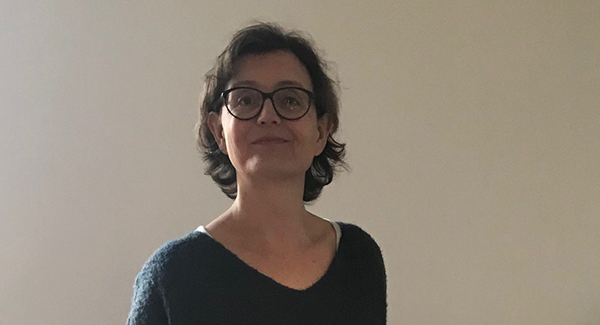 CHRISTELLE
ROOM
Head of Diversity at Natixis
Three questions for Cristelle Room, Head of Diversity at Natixis.
Why take "Role reversal' as a theme?
We are taking steps to be an ever more inclusive company, where differences in terms of identity should in no way present an obstacle to a professional career in our business. Putting oneself in another person's shoes and developing empathy is a very powerful motor for inclusion, hence the idea to ​​reverse the roles for this new campaign.
The aim is to bring to light the subtle prejudices, the ill-judged expressions that reveal the influence of stereotypes on our perception of others in general and of disability in particular. By applying them to "non-disabled" employees, we can better understand what our colleagues may feel or experience when living with a disability that can be, in some cases, invisible.
What will this campaign involve?
Given the current circumstances, our campaign is fully digital. This is a real change because up until now our events to raise awareness have been face-to-face. Our campaign will end with a meet-up with the actors in the series on December 8, with the participation of Grégory Cuilleron, the most famous chef with a disability who features in one of the episodes.
What actions do you think should be prioritised to continue to promote the integration of people with disabilities?
Making it clear to employees that disability does the handicap does not systematically refer to a lack of competence. Giving a reminder that 85% of disability occurs during working life and that it could therefore one day affect us all.