#Business
#Sustainable Transition
#Business
#Sustainable Transition
We manage and reduce the impact of our financing and investment businesses with a view to aligning on the 2°C trajectory set out in the Paris Agreement.
Green Weighting Factor® and alignment with 2°C goals
As early as 2018, we embarked on a program to roll out an innovative system to decarbonize our balance sheet and gradually align our corporate and sovereign financing business with the Paris Agreement's goals.
In anticipation of a possible future regulatory change, Natixis' Green Weighting Factor® is an in-house mechanism to promote financing deals that have an affirmative climate impact and support the transition to a low-carbon economy, while providing for a negative adjustment for financing deals with environmental risks. This mechanism has applied to Natixis' new financing deals across all business sectors since 2019.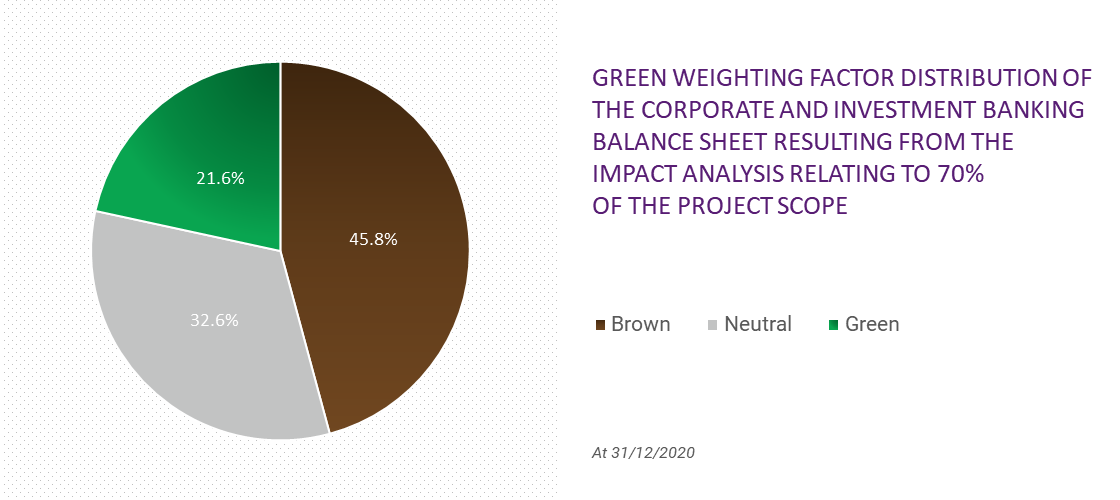 Aligning our investment portfolios with the 2°C scenario
Mirova has developed a methodology to assess the climate trajectory for all its equity, bond and infrastructure portfolios, and posts an overall outcome of 1.5°C vs. 3.5°C for the MSCI Europe Index and 3.5°C for the MSCI World Index.
Natixis Assurances has been aligning its investment policy with the goals set out in the 2°C trajectory since 2018. The company has assets of more than €59 billion, and each year it allocates close to 10% of new investments to green assets, with a view to 10% of all assets being devoted to green by 2030. Natixis Assurances invested more than €880 million in green assets in 2020.
READ MORE