The second-largest banking group in France, Groupe BPCE, is launching a unique event – In'2 Job – as it takes an innovative approach to recruiting staff with disabilities.
This fresh initiative gives candidates and recruiters the opportunity to meet in a different way as they take part in sporting challenges, awareness-building workshops and a Blind Dating© event.
Visit the website to find out more about the jobs on offer and the event that will take place at the Jean Bouin stadium in Paris on September 24
This initiative fully aligns with our broader goal to build a respectful and inclusive working environment, built on our staff's diversity, where each voice is heard and every employee is valued and empowered to make their work impactful.
Longstanding disability pledge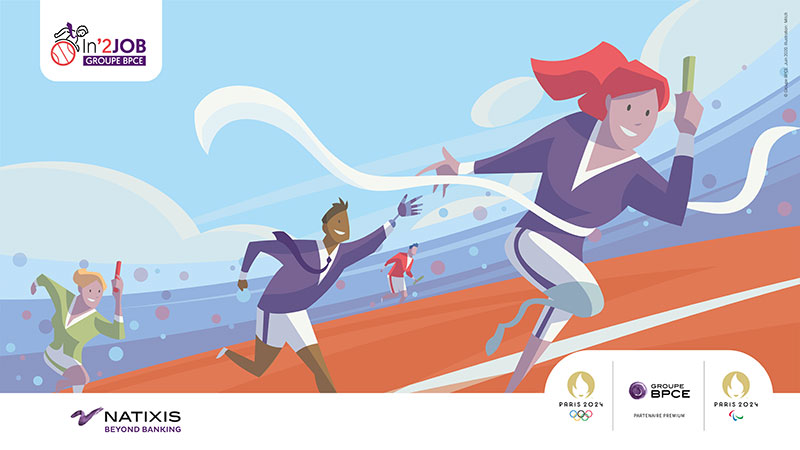 Natixis has been committed to promoting the workplace inclusion of staff with disabilities for more than ten years. This pledge is one of the cornerstones of our Diversity & Inclusion policy and is supported at every level of the company.
We constantly strive to support our staff if they have health difficulties that affect their work, drawing on a company-wide agreement as well as a range of measures in place. We also promote the recruitment of staff with disabilities, as well as cooperation with the protected work sector.
Our disability policy is also reinforced on a daily basis by a network of devoted advisors and experts across our business lines.
Key figures:
Our disability policy is also reinforced on a daily basis by a network of devoted advisors and experts across our business lines.
Almost 500 staff have status as workers with a disability*
Overall employment rate: 4.8% of workers with disability (obligation of 6%)*
€3 million in procurement each year with the protected work sector (yearly average, which supports the creation of more than a hundred jobs in this sector)
*Source DOETH (Déclaration obligatoire d'emploi des travailleurs handicapés – French mandatory declaration of employment of staff with disabilities) – 2019
Mobilizing to support staff with disabilities with In'2Job
Natixis' participation in the In'2Job program clearly attests to its practical commitment to employing staff with disabilities and helping draw on the strength of the BPCE network. Supporting difference and helping our staff in their development are shared goals across the entire group.
Groupe BPCE's In'2Job event is a unique initiative involving 15 group companies:

On September 24, 2020, the legendary pitch at the Jean Bouin stadium in Paris will welcome the participants in this challenge. In the course of a one-day event, our group of committed staff from Natixis and prospective employees with disabilities will be teaming up for an original sporting challenge where the only things that count are individual talent and interpersonal skills. For once, CVs and cover letters will be left behind in the changing rooms!
An original recruitment approach
With a series of sporting events (archery, football, and athletics), awareness-building workshops, and Blind Dating© sessions, this recruitment approach aims to offer a new perspective on disability: recruitment staff will wear blindfolds, while the event is based on a relaxed format involving sport and parasports. On the pitch and during breaks in play, participants will be able to meet and talk together in a relaxed atmosphere. For the Group, a Premium Partner of Paris 2024, this event provides an opportunity to overcome prejudices and contribute to the employment of staff with disabilities.
A boost from our star supporters
A prestigious event calls for an exceptional sponsor!
For this first edition of In'2Job, Théo Curin, the Paralympic 200m freestyle swimmer supported by the Group and double European vice-champion, will take a break in his training routine for the day.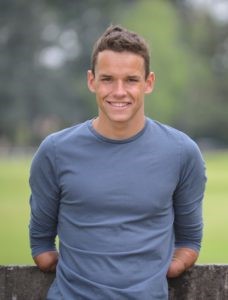 In'2Job is a concept that appeals to me a lot! Sport brings people together, and I find that this event conveys a really powerful message. We're emerging from a rather difficult period and it's one of the first events to invite people to get together. It impressed me and made me want to attend
Théo Curin
Our much-admired sponsor Charlotte Fairbank
Charlotte Fairbank, who is a Natixis sponsor for the Paris 2024 Olympic and Paralympic Games, and professional para-athlete, ranks No.3 in France for women's wheelchair tennis. She is extremely proud to be an official sponsor of In'2Job.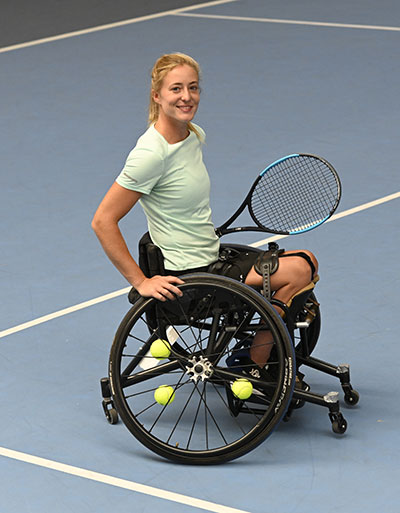 I am thrilled to be involved in the In'2Job event. Sport and disability are two key parts of my life, and I am delighted to share my experience as a professional athlete with a disability. I'm also really looking forward to spending some time with my Natixis team!
Charlotte Fairbank
---
Why not follow us too and support us at:
---
Don't miss our next events
Natixis will be organizing its 2020 Handi'Days event from November 10 to December 8.
This yearly event coincides with European Disability Employment Week (November 16-22), with the theme of "Switching roles: putting ourselves in other people's shoes"