Natixis joins forces with Gustave Roussy in the fight against cancer to support the Pink October movement promoting breast cancer awareness.
Odyssea run sounds the starting bell for Pink October
The 16th Odyssea run marked the start of Pink October month. This race in aid of Gustave Roussy's breast cancer research efforts reflects the public's commitment to the cause.
Close to 37,000 participants were on the starting line on Sunday October 1, including 350 Natixis staff.
Enrolment fees from the race participants combined with donations to raise €420,000 for Gustave Roussy to fund its breast cancer research.
Like each year, Natixis once again supported its staff's generosity and solidarity by matching their enrolment fees to back this effort, with an additional donation of €8,583 being made to Gustave Roussy.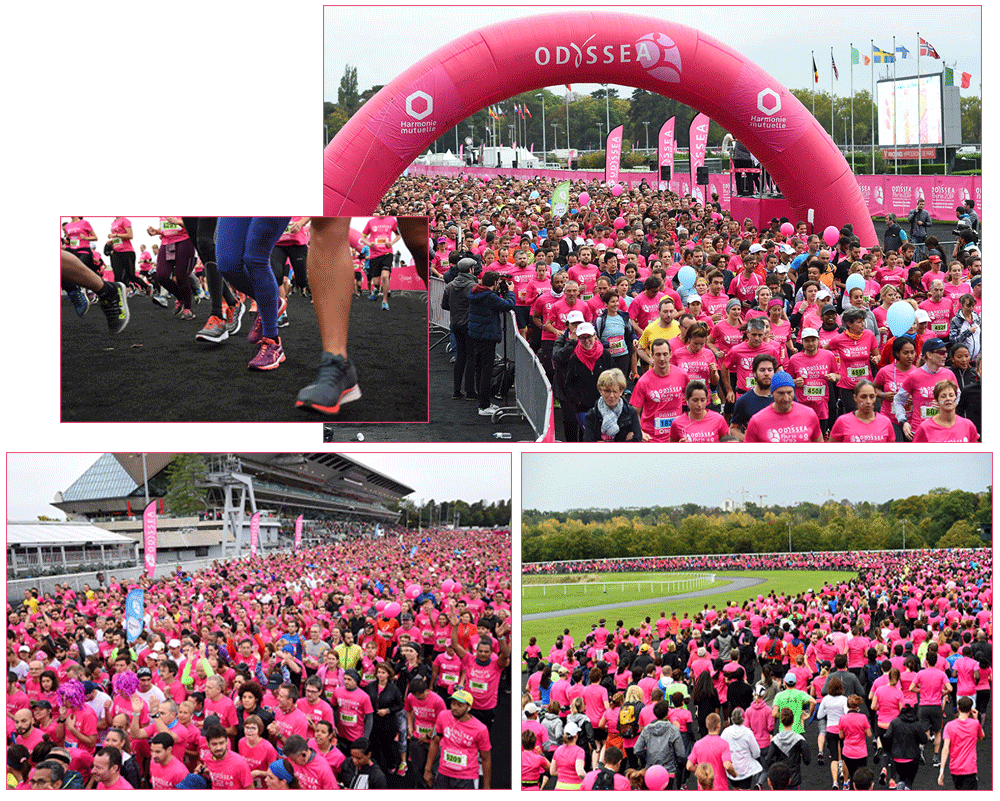 Natixis partners Gustave Roussy's digital campaign
Every little counts in the fight against breast cancer, so Gustave Roussy has launched a website devoted to Pink October, Opération Cancer du sein (website in French only), and Natixis is partnering this digital campaign right throughout the month.
Gustave Roussy aims to raise €100,000 over the month of October in order to step up research into breast cancer and break new ground in the tireless fight against the disease.
Immunotherapy, personalized medicine, robotic surgery…test one of the three innovations rolled out at Gustave Roussy and help beat the disease by making your contribution to push progress forward for as many patients as possible.
Funds raised will be used to finance three breast cancer clinical trials currently under way (CANTO microbiota, SAFIR 02 and MARCI).

Long-lasting commitment to the fight against cancer
Natixis is wholeheartedly committed to the fight against cancer and has been supporting the Gustave Roussy Foundation since 2011.
The bank particularly supports three teams involved in research into cancer treatments that aim to improve patient treatment and quality of life.
Natixis also organizes a range of initiatives that help inform the bank's staff and enable them to provide their support.
BREAST CANCER - BETTER TREATMENT WITH FEWER SIDE EFFECTS
More than 50,000 new cases of breast cancer are diagnosed in France each year.
Mortality rates for this type of cancer have fallen considerably over the past 30 years and 75-80% of patients will make a full recovery as a result of medical and scientific innovation, but treatments can have severe side effects, which affect patients' quality of life over the long term. Patients have to get used to their new body image as they endeavor to rebuild their lives.
One of today's main challenges is how to offer patients less invasive treatments that are equally or more effective, while also reducing side effects.
* Leading European center in cancer treatment