#Asset Management
#Business
#Sustainable Transition
#Asset Management
#Business
#Sustainable Transition
Mirova's Land Degradation Neutrality Fund, which seeks to reclaim degraded land, has already raised 150 million dollars. The benefits are beginning to be seen on the ground.
Preserving the soil through finance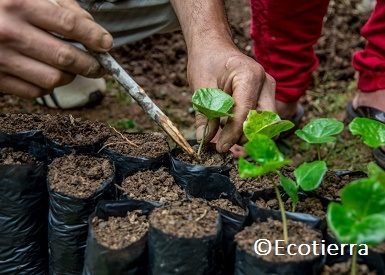 Reclaiming degraded land, a product of over-intensive farming and deforestation, is one of the objectives of the United Nations' Convention to Combat Desertification. This objective is essential in view of the major challenges it represents: indeed, it is estimated that around 60% of soils are degraded worldwide. This exacerbates climate change, impoverishes communities, reduces biodiversity and increases food insecurity.
Following an appeal by the UN to help remedy the situation, Mirova, a subsidiary of Natixis, created the Land Degradation Neutrality fund in 2017, the first fund globally to be dedicated to preventing soil degradation. After two years of preparatory work, the fund, which is reserved for institutional investors, became operational at the end of 2018. This exemplary initiative is already demonstrating its capacity to change attitudes and practices on the ground.
Indeed, barely a year after its initial closing, the fund totaled 150 million dollars of commitments from multiple private and public investors. Amongst the former are Allianz France, BNP Paribas Cardif, Garance and Natixis Assurances, BRED Banque Populaire and the Canadian pension fund Fondaction. The public investors include two benchmark shareholders: the European Investment Bank and the French Development Agency. And the teams at Mirova have no intention of stopping there: "We are aiming for a total of 300 million dollars' worth of obligations," reveals Gautier Quéru, head of the fund since its inception. This makes it the most ambitious fund in this sector in terms of size.
Numerous promising investments on the ground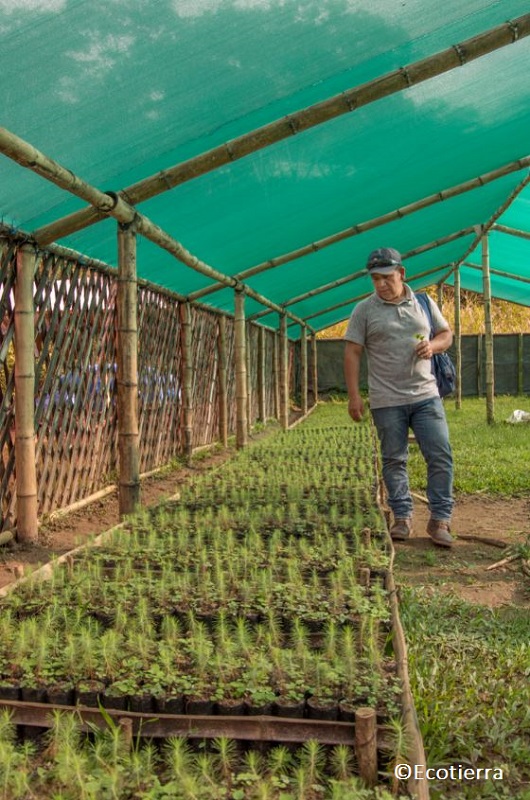 The money invested in the Land Degradation Neutrality fund will be used on the ground to assist farming cooperatives and local businesses that are engaged in the sustainable management of farmland and forests, and to provide them with technical assistance. "We support SMEs with sustainable farming methods: coffee, cocao, nuts, plant fibres such as cotton, natural rubber, wood etc.," describes Gautier Quéru. Partners are selected by experts present in Africa, Asia and South America.
The fund's first investment benefited four coffee-growing cooperatives in Peru . Implemented by Ecotierra, a Canadian project leader, the operation aims to reclaim 5,000 hectors of land through green coffee production and to improve the living conditions of 2,400 small producers in all. The reduction in CO2 emissions amounts to 1.3 million tons.
Another subsidiary in southern Asia aims to reestablish the cultivation of endemic hazel trees and to develop a production chain of certified organic hazelnuts to help reclaim degraded land. A similar project, centred on the cultivation of cocoa and peanuts, is being supported in Indonesia. In Kenya, forestry projects have been put in place with small producers. All in all, more than 30,000 producers and 45,000 hectares of land could benefit from the funds currently raised.
While there are currently just four promising projects, the Land Degradation Neutrality Fund is working on a portfolio of around 20 projects – set to expand further in the near future, given the interest it is generating. "Land restoration is a genuine emerging sector; many entrepreneurs have understood the problem and take an interest in it," says Gautier Quéru, who perceives a "real shift". More generally, there is increased interest in nature-based solutions that address climate change while having positive impacts on biodiversity and communities. Other financial players, in fact, seem to be following Mirova's example – a recognition of the quality of the fund and of the projects it supports, confirming that Natixis' subsidiary is leading the way in this field.