#Asset Management
#Business
#Sustainable Transition
#Asset Management
#Business
#Sustainable Transition
The Land Degradation Neutrality Fund (LDN) It was launched by our subsidiary Mirova and has been operational since its first closing at the end of 2018. The fund is now finalizing its first transaction, investing in a program aimed at restoring degraded land in Latin America through agroforestry practices.
The Fund is the first world fund devoted to land rehabilitation and sustainable land management with the aim of achieving land degradation neutrality.
Land conservation is a key worldwide challenge
Close to 60% of land is degraded worldwide1, and overgrazing, deforestation and agricultural activities are among the main causes of soil degradation.
Land degradation has a major effect on food security, the climate and biodiversity, as soil is home to a quarter of all living species on earth.
LDN Fund – first world fund devoted to sustainable land management
The LDN Fund is a unique fund, set up in partnership with the United Nations with the aim of promoting sustainable land use practices along with the restoration of degraded land. The fund aims to collect $300m.
The LDN Fund provides long-term funding for sustainable land management projects in the agricultural and forestry sectors, as well as technical assistance.
Some figures on the LDN Fund's goals:
Cut back CO2 emissions by 35 million tons

Create or support jobs for more than 100,000 people
First investment in Latin America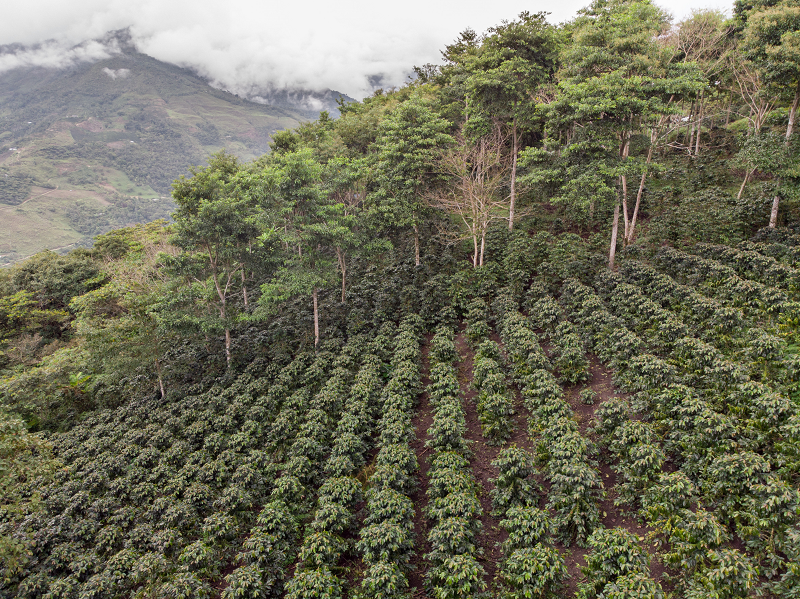 The LDN Fund selected Urapi Sustainable Land Use (Urapi) for its first investment, a program focused on restoring degraded land and promoting sustainable land management in Latin America.
Urapi was designed by project developer ECOTIERRA, and aims to develop and implement agroforestry projects, and also strengthen value chains through partnerships with cooperatives of small-scale producers.
The first project developed, financed and implemented by Urapi involves four coffee cooperatives in Peru and aims to reforest nearly 9,000 hectares of degraded land into productive agroforestry systems, sequester and reduce CO2 emissions by 1.3 million tons, and improve the livelihoods of 2,400 producers.
1Report from the IPBES – Intergovernmental Platform on Biodiversity and Ecosystem Services (2018)
Notes
The Land Degradation Neutrality Fund SLP 4 is a Luxembourg Special Limited Partnership not subject to the approval of the Luxembourg Commission for the Supervision of the Financial Sector (CSSF) and reserved for institutional clients only in accordance with MIFID. The Fund is currently authorized to be marketed in France, Luxembourg and Canada. The Fund's investment objective, strategy and main risks are described in its regulatory documents. Its fees, charges and performances are also described in these documents. Investments in the Fund are mainly subject to loss of capital risk. This document is for information purposes only. This document is issued to provide initial, preliminary information about the Fund and is subject to further updating, completion, revision, verification and amendment without notice. This document does not constitute or form part of any offer for sale or solicitation of any offer to buy or subscribe for any securities nor shall it or any part of it form the basis or be relied on in connection with, or act as any inducement to enter into, any contract or commitment whatsoever. Recipients of this document who are considering investing in the Fund following the publication of the documentation of the Fund are reminded that any such purchase of subscription must be made only on the basis of the information contained in the documentation in its final form relating to the Fund, which may be different from the information contained in this document. No reliance may be placed for any purpose whatsoever on the information or opinion contained in this document or on its completeness, accuracy or fairness.