Natixis shares its passion for rugby with its staff through internal events:
competitions offering prizes to attend Racing 92 matches at the Paris La Défense Arena
special days devoted to children of staff held at Racing 92's training center and the Paris La Défense Arena, offering an initiation into the basics of rugby and a chance to meet the players
touch rugby tournaments organized since 2016, which see 150 staff get together for a whole afternoon either to learn the game or show off their touch rugby skills.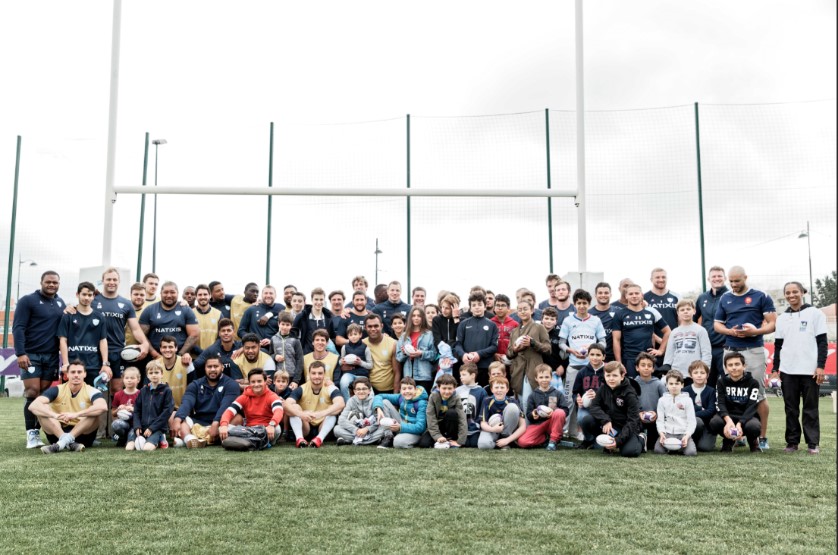 Natixis also arranges for Racing 92 players or members of the club's management team to relate their experiences or management methods during staff and client events.
Throughout the season, Natixis staff and clients can be found on Racing 92's facilities, supporting the Sky Blue and Whites.