Younger members of society are resolutely committed to climate transition and expect their employers to share their environmental and ecological convictions, so companies need to tackle this issue if they are to continue to attract the staff of tomorrow.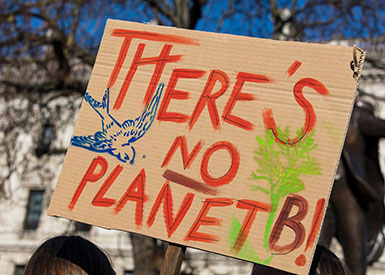 The message is very clear: "companies should be prepared to place the ecological perspective at the heart of their organization and their activities." The Wake-up call on the environment, a student manifesto launched last fall by students from some of France's business schools (HEC, AgroParisTech, CentraleSupélec, Ecole Polytechnique, Ecole normale supérieure-Ulm) and now signed by more than 30,000 peers, including 27,000 French citizens, sets very high expectations for companies looking for new talents. They expect their future employers to share their values and convictions that a new more environmentally conscious growth model is needed, to preserve the planet's limited resources. "We want to take advantage of our power as students by turning to employers that abide by the demands set out in this manifesto" they write, referring to "economic systems that are unable to deal with the effects of the crisis, the fact that resources are not infinite, waste, excess consumption."
Natixis voted Most innovative bank for climate change and sustainability by The Banker, 2018
This manifesto is one of a range of initiatives taken by the climate generation and sets out a real challenge to companies that need these young talents to support their development. At Natixis, staff under 30 ─ the famous millennials ─ account for 40% of new recruits, and the aim is to reach 50% by 2020. "This concern among younger members of society is clear as soon as we talk to them during university forums" notes Cécile Tricon-Bossard, Deputy Chief Human Resources Officer at Natixis. "This is a trend that employers cannot ignore – these younger people are looking for authenticity and transparency, and they have high expectations on employers' social responsibility."
In the face of this challenge for employers, Natixis – named the most innovative bank on climate and change and sustainability by The Banker in 2018 – is already a step ahead. Several business lines have already pursued this sustainable and socially responsible finance aspect over the past several years, such as subsidiary Mirova. Natixis strives to support clients as they move towards a more sustainable development model via its advisory business and the development of innovative green solutions.
Commitment at the heart of our identity
Ecological questions are vital here at Natixis, as shown by our paper reduction initiative, as we reduced use by 31% in 2018 thanks to a determined policy and the efforts of all our staff. Profit-sharing for our staff also takes on board this indicator. Solidarity missions are another good example of our staff's commitment to promoting biodiversity: each year, staff can choose to take part in programs during their leave time via our partnership with Planète Urgence. There are also several initiatives from the ESR department, business lines and staff themselves, such as the vegetable garden and beehives being installed on the rooftops at CIB, beach-cleaning in Hong Kong, and very recently the organization of plogging among groups of colleagues. Lastly, in France, staff can work from home four to eight days a month, which has a major impact during periods of high pollution.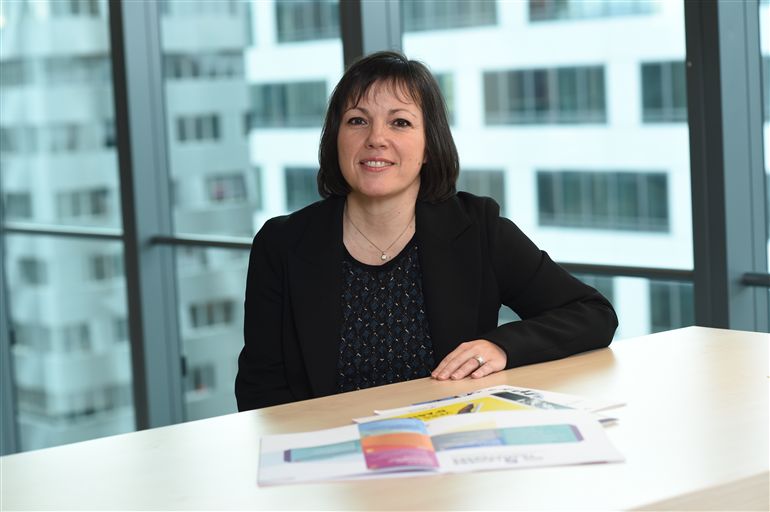 "This commitment is a key part of Natixis' identity" notes Cécile Tricon-Bossard, Deputy Chief Human Resources Officer at Natixis. "Each staff member has the opportunity to make a real contribution to society and help develop solutions that are useful for all. We offer more than just a job."