Telecommunications lie at the heart of a number of revolutions, and the modernization of telecoms networks – especially roll-out of fiber technology – is fast becoming a key factor in regions' attractiveness and their economic development. Find out how Natixis plays an active role in supporting this roll-out right across the world.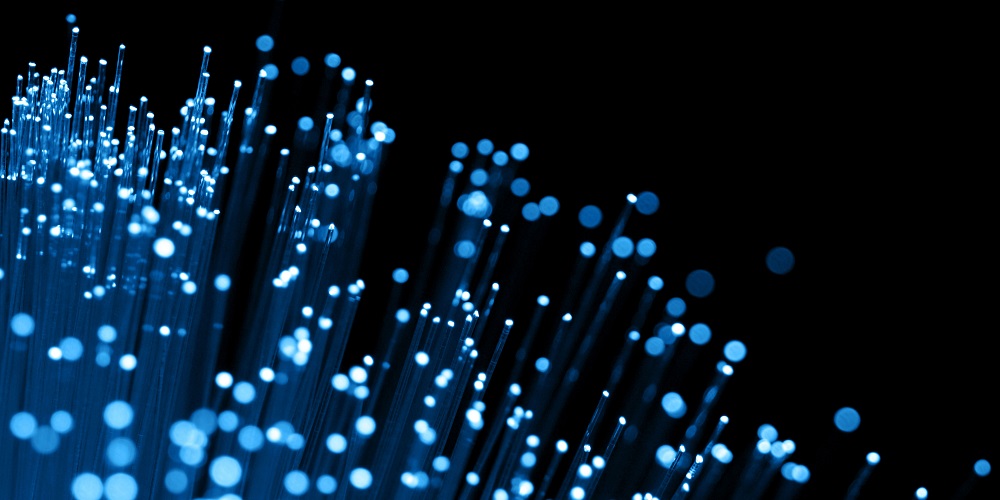 Key points
97% of citizens across Europe have internet access, but only 50% have fiber or cable access that provides bandwidth of more than 100 Mbps and 68% have access to speeds of 30 Mbps, with severe disparities across different countries, as well as divergences between urban and rural areas.
Roll-out of the fiber network requires a great deal of industrial and financial expertise, and while traditional project finance banks were some of the first to get involved – particularly in setting up the required financing for these projects – institutional investors are also increasingly getting on board.
Supporting French regions as they reduce digital inequality
The Very High-Speed Broadband Plan in France (plan Très Haut Débit) plans for investment of €20bn out to 2022 to ensure that nearly the entire population has access to fiber optic technology. This program involves public service delegations in rural areas, providing investment subsidies and grants on each household connected for the companies that manage this service, as they roll out fiber to the home, known as FTTH. These new projects, which are governed by concessions, have attracted a number of industry companies as well as financial investors, and these market participants obviously turned to project finance banks to support them in their funding via long-term financing structures.
Natixis has been supporting Covage in rolling out fiber in the Hérault department in the south of France, following on from the public service delegation the operator received in early 2017. The project is worth an estimated €350 million and aims to set up 255,000 fiber optic connections in the space of five years. Natixis was also financial advisor and arranger for the €183m financing deal.
Find out more about the Covage project.
"We have been supporting the Very High-Speed Broadland Plan in France since the first contracts were set up in country areas, working alongside our clients as financial advisor and providing innovative finance structures for this type of project, where there are risks on the number of potential subscribers. We are proud to stand at the leading edge of today's digital revolution." Bénédicte de Giafferri, Head of Infrastructure and Project Finance, France
Working with key telecoms companies
Our subsidiary Mirova, took a 49% stake in the Bouygues Construction Group company Axione via its general infrastructure funds1. Axione is a key digital technology company in both rural and urban areas and a vital partner in the Very High-Speed Broadband Plan in France. The company has successfully developed a number of shared fiber optic infrastructure projects as part of the public initiative networks.
This strategic partnership between Mirova and Axione aims to forge a leader in the investment, roll-out, maintenance and operation of very high-speed fixed-line and mobile infrastructure in both France and internationally. Axione and Mirova set up the infrastructure operator FTTH CityFast in late 2018.
Gwenola Chambon, Head of Mirova'a General Infrastructure Funds, notes: "we were among the first investors in the digital sector in France ten years ago when it was a new form of infrastructure – it has since become a vital commodity. Our steadfast involvement in the sector since 2009 has helped us build up a substantial infrastructure portfolio of 6 million sockets in France, and our stake in Axione was a logical next step to continue this development."
Supporting the development of digital services and usage in Europe
Elsewhere across Europe, similar programs are being implemented to extend fiber in rural areas, although with different types of set-ups. From Ireland to Italy, operators receive subsidies to develop fiber in sparsely populated areas based on public authorities' classifications.
These subsidiaries are not part of the concessions set-up, but the various companies in the sector, as well as investors and the banks that support them should be able to take advantage of the experience they have developed in expanding networks in rural France.
The European Commission's goals – which are outlined in its Digital Agenda – are to provide internet connections of 30 Mpbs or more to all households across Europe, and to equip 50% of homes with speeds of 100 Mbps of more.
The UK has set a target of providing fiber to 15 million homes out to 2025 and Natixis is supporting this goal with the first funding deal of £1.12bn arranged for CityFibre, an independent operator that has an investment program of £2.25bn to provide fiber to 5 million homes in the UK by 2025.
Find out more about the CityFibre project.
1 FIDEPPP2, BTP Impact Local, Mirova Core Infrastructure Fund and Core Infrastructure Fund II