Natixis' sports sponsorship focuses on team sports.
Natixis and rugby: a lasting partnership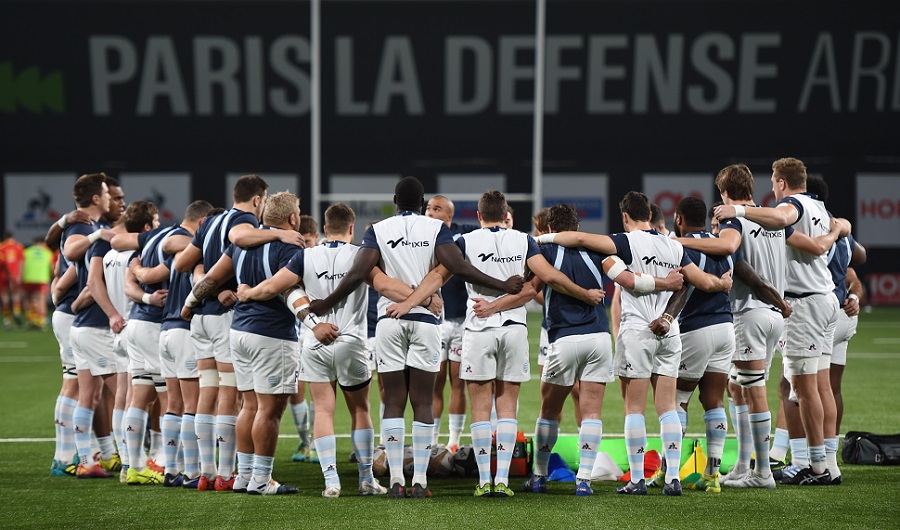 Since 2007, Natixis has chosen to work alongside a team, a collective: a partnership founded on proximity and humanity. Natixis is the official sponsor of Racing 92, the historic French rugby club.
Rugby is a passion that Natixis shares with its staff by organising several internal events: competitions, signing sessions, fun days for employees' children, rugby tournaments, etc. Natixis also involves players and members of the club's management team to share their experiences and/or management methods.
Natixis continues to support Racing 92 in its quest for major titles. Natixis has been proud to watch the team evolve over the years (it won the TOP 14 in 2016 under exceptional circumstances – in Barcelona, in front of 98,000 spectators – and participated in two European Cup finals in recent years) and also to support one of the best training centres in the TOP 14.
Natixis and Racing 92: the human at the heart of the game
Natixis has renewed its partnership with Racing 92 for an additional three years (until June 2022).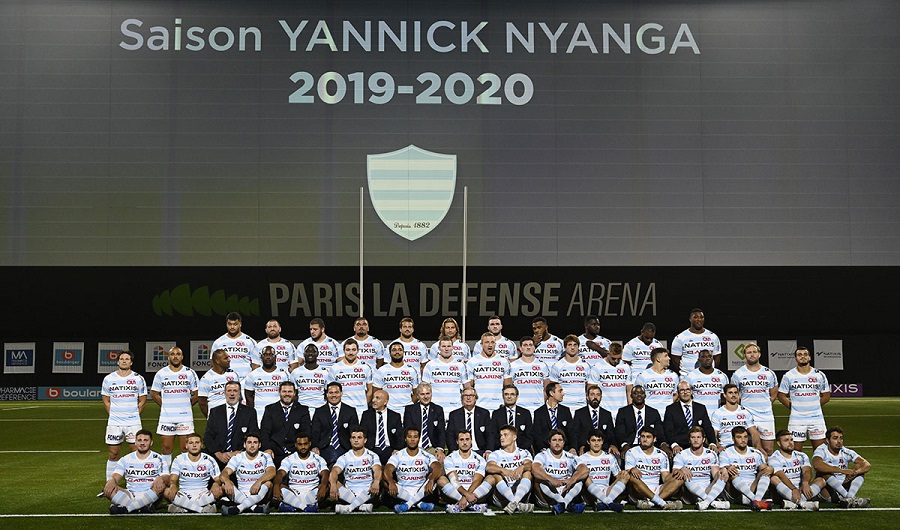 © Racing 92
In so doing, Natixis aims to:
support the development of young talents;
nurture an appreciation of teamwork and sport amongst young people;
help Racing 92 to win a first European title;
support the club in its campaign for another French national title.
This partnership is a unique opportunity to support the Sky Blue and Whites in their new adventures.
A new team at Racing 92: Racing 92 Natixis sevens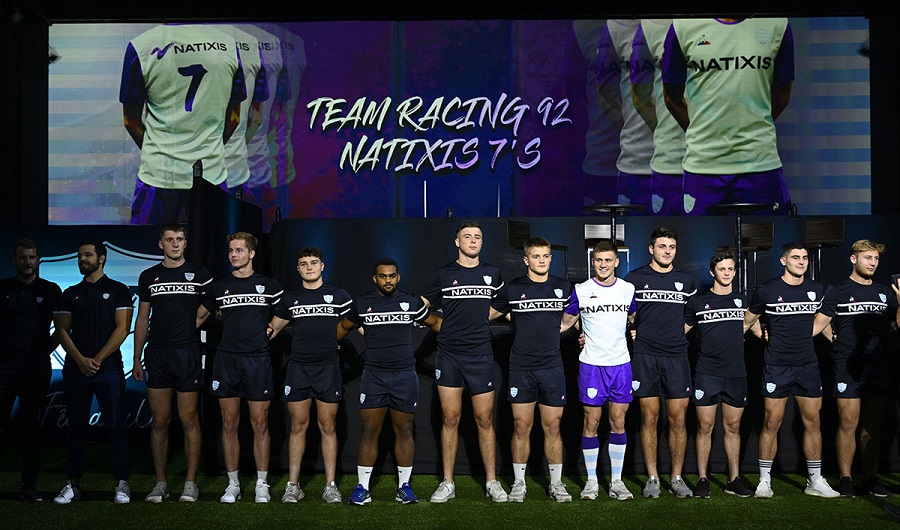 © Racing 92
The National Rugby League and the French Rugby Federation have been working together over the last few years to create a 7-a-side rugby championship/tournament (SuperSevens) that will bring together all the clubs in the TOP 14. These new teams will mainly be composed of hopefuls from clubs' training centres, who will only play in sevens teams. The main objective of SuperSevens is to give young people experience in this Olympic discipline and thus to improve the current team in the run up to the 2024 Paris Olympic and Paralympic Games.
Natixis has reinforced its partnership by becoming the sole sponsor of the 7-man Racing 92 team. This opportunity allows us build on our Premium partnership with the Paris 2024 Olympic and Paralympic Games by improving the quality of rugby that will be on offer to the public.
The first rugby sevens event will take place on 1 February 2020 in Paris' La Défense Arena. 
With Natixis, a passion for rugby that knows no frontiers
The goal of the Natixis Rugby Cup, the event created by Natixis in 2013, is to promote rugby union in Asia, especially in view of the World Cup in Japan in 2019. Natixis supported the Racing 92 team in Hong Kong in 2013, in 2014 and in 2016.
For the inaugural game of the Natixis Rugby Cup in 2013, Racing 92 was competing against Stade Toulousain, another TOP 14 club. In November 2014, Natixis offered the team to play another game against the rugby section of the Hong Kong Football Club, the Hong Kong team that it also sponsors.
Febrary 6th, 2016, Racing 92 was winner of the 3rd Natixis Rugby Cup. The New Zealand Otago Highlanders team, current defenders of the Super Rugby championship pitting 18 international clubs from Argentina, Australia, New Zealand, Japan and South Africa, were beaten 38-45 during a friendly match in Hong Kong.
The Natixis Rugby Cup constitutes a real showcase for Racing 92 and rugby union in Asia.
Rugby, a learning experience
Sport is a tremendous tool for integration, social mixing, sharing and fulfillment. Natixis, which is convinced that performance and excellence are transmitted at a very young age, has been supporting the educationall project of the three rugby schools of Racing Club de France since 2013. The goal is to provide dedicated and skilled coaching to close to 1,000 children under 14 from all social backgrounds. 

© Ulrich Gojin / Racing 92
Christophe Mombet, the Rugby manager, responsible for coaching at Racing 92, presented the educational values of rugby along with Xavier Chauveau and Vincent Lasmarrigues, two young trainee players. Watch the video.