The 15th edition of the Insurance Argus d'or awards has singled out the most innovative initiatives in the insurance sector, with Natixis Assurances winning an award in the "Non-life insurance – claims management" category at the ceremony.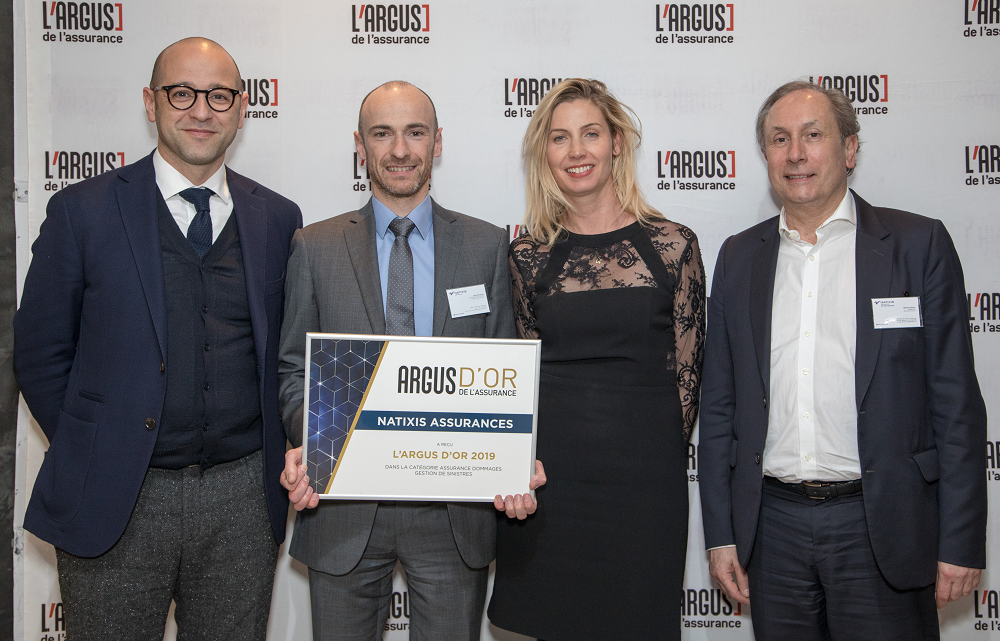 Natixis Assurances pioneers in French insurance sector with Instant Payment
Natixis Assurances was the first insurer in France to offer its policyholders instant payment for claims in the parabanking sector i.e. insurance on accounts, insurance on savings and multimedia insurance.
This service provides a significant benefit for policyholders, as claims are paid directly to their bank accounts in real time, as compared with three days for standard insurance claims practices.
Only a month after the July 2018 launch, almost 300 claims had already been paid out using Instant Payment, with 10,000 clients benefiting from the set-up since it was implemented.
The solution was co-developed with Natixis Payments' teams and Natixis Assurances' non-life insurance teams.
After initial implementation across the parabanking scope, Natixis Assurances also plans to extend this new type of payment to claims resulting from natural disasters.
Instant Payment harbors vast potential to support our clients
Groupe BPCE was the first banking group in France to offer Instant Payment to its customers. Instant Payment enables users to make transfers from one account to another in just 10 seconds, 24/7, 365 days a year. The service makes the claims process easier and faster for all types of clients, whether in banking or insurance.
Meanwhile at Natixis, Corporate & Investment Banking's Transaction & Treasury Solutions teams also offer this unprecedented solution to their clients in the SEPA area (Single Euro Payments Area).
The Instant Payment journey is just beginning at Natixis!