Natixis is supporting the 10th edition of the National Solidarity Finance Week, an annual initiative organized by Finansol which takes place from November 6 to 13 with the aim of raising public and economic players' awareness of investment that finances projects with strong social and/or environmental dimensions.
French savers attracted by solidarity savings
French savers' interest in solidarity savings is definitely being confirmed. More than a million people in France have invested part of their savings in financial products that support sustainable development and social cohesion, and fight social exclusion.
More than one million solidarity savers*
€9.8bn in solidarity assets under management, including €1.3bn in inflows in 2016*
Growth in solidarity savings assets is primarily driven by solidarity employee savings, which soared close to 20% vs. 2015, or the equivalent of €1bn*.
How can you give your savings more meaning?
Via :
Bank savings used for investment products such as savings plans and solidarity collective investment funds (OPC, organismes de placement collectif) i.e. SICAV open-ended investment companies and FCP common funds.
Employee savings invested in solidarity FCPE employee investment funds via various investment products: employee savings plans, PERCO group savings schemes, etc. These funds offer different risk profiles depending on the type of products in the portfolio.
Taking direct stakes in companies in the social and solidarity economy.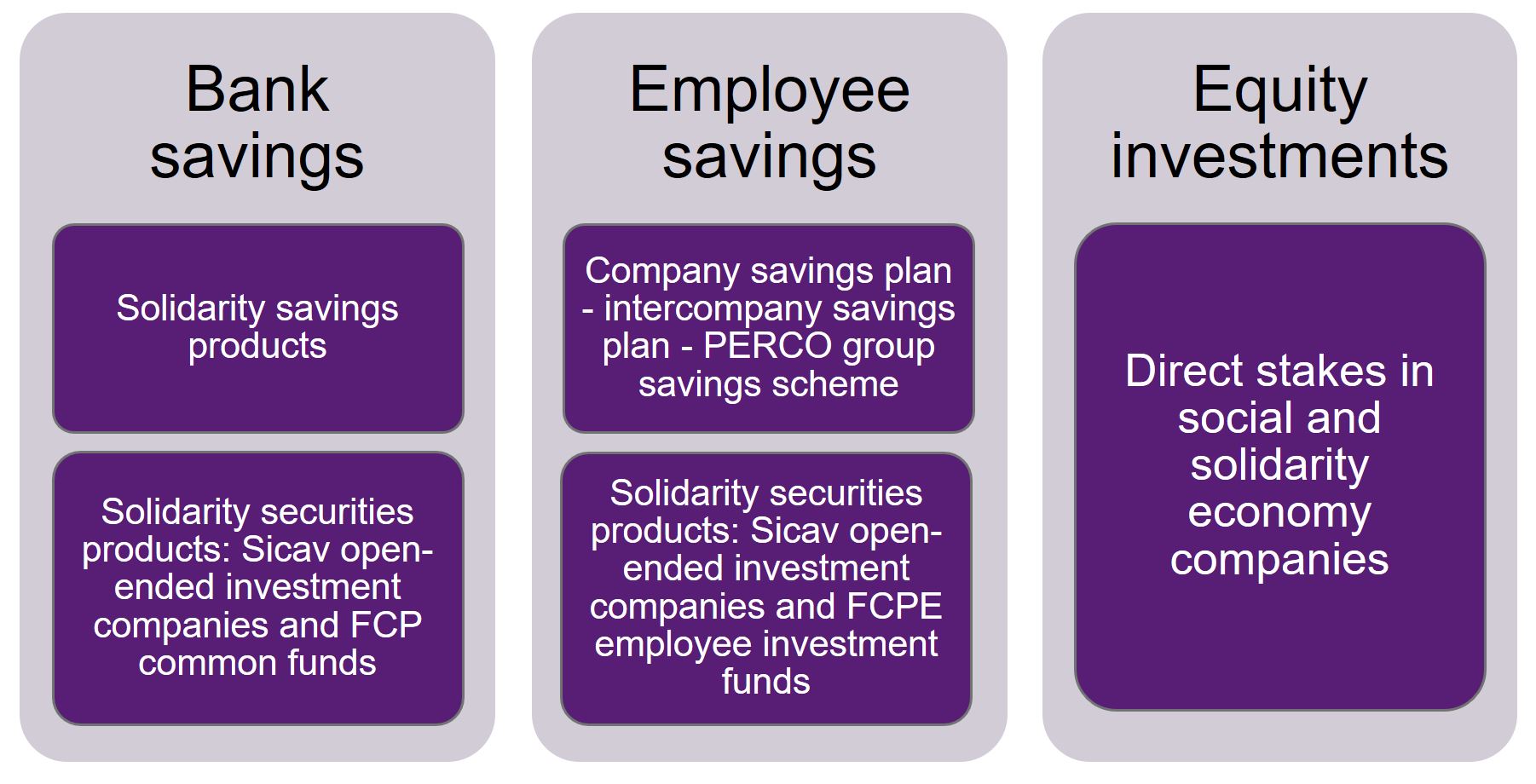 How does a solidarity fund work?
A solidarity fund or a 90-10 fund invests:
5 to 10% in companies in the social and solidarity economy;
at least 90% in assets on regulated markets (money market, equities, bonds) complying with socially responsible investment (SRI) criteria.
Solidarity finance: Natixis' renowned expertise
To meet growing interest in solidarity investing in France, Natixis offers a wide range of solidarity funds managed by Mirova.
Insertion Emplois Dynamique** fund
The Insertion Emplois Dynamique fund was set up in 1994 in partnership with France Active and aims to combine financial performance with social impact by financing companies in the social and solidarity economy that make an active contribution to creating or consolidating jobs for those in difficulty.
Natixis Solidaire** fund
This fund contributes to financing various structures such as microcredit provider ADIE, housing association Habitat et Humanisme, responsible finance cooperative NEF, solidarity investor SIFA and agricultural support organization Terre de Liens.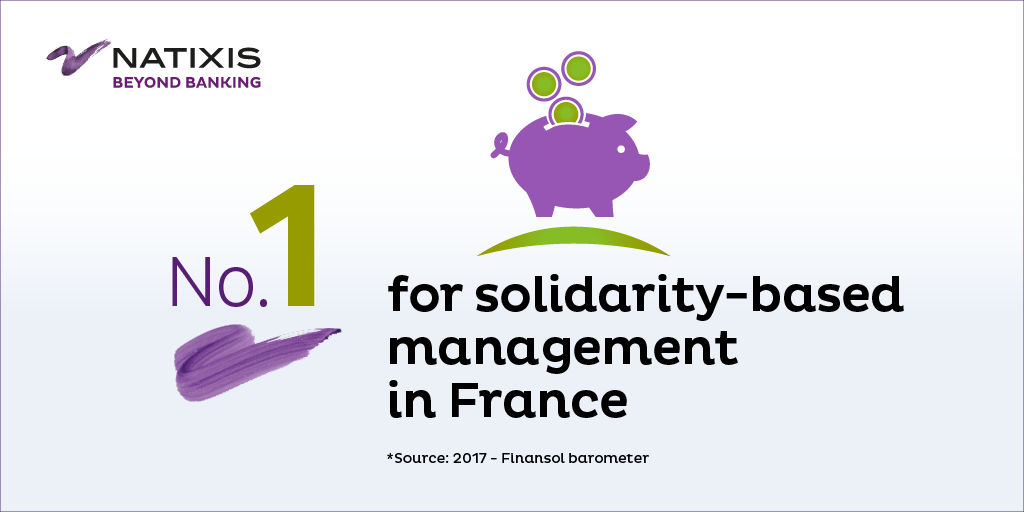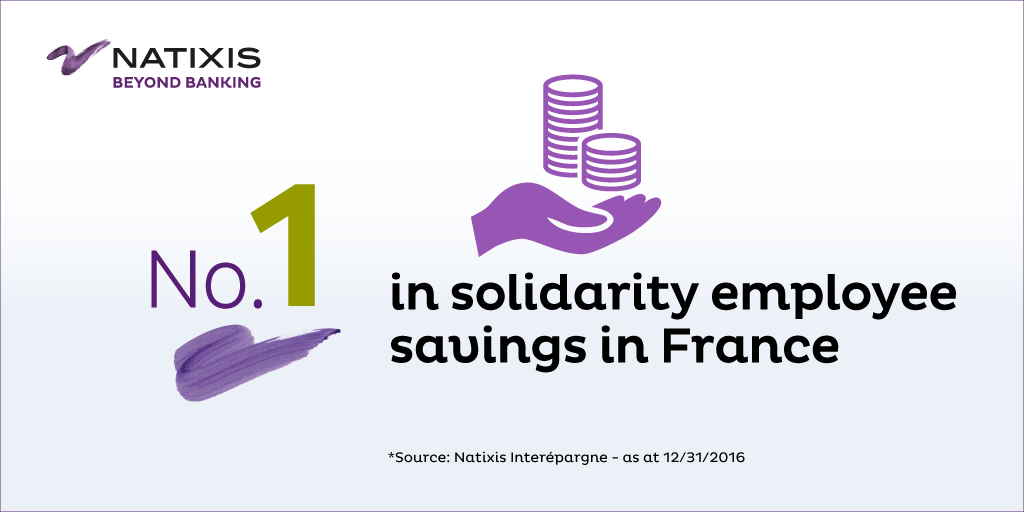 * Finansol 2017 – France survey
** Disclaimer
Insertion Emplois Dynamique is an FCP authorized by the French financial markets authority AMF for investment in euro area equities. Capital and performances are not guaranteed. The fund is primarily exposed to the following risks: equity risk, discretionary management risk, exchange rate risk, interest rate risk and credit risk, counterparty risk, liquidity risk and valuation risk. The features, risks and fees involved in investing in the fund mentioned are outlined in its KIID (key investor information document). The KIID and periodic publications are available on request from Mirova. The KIID must be provided to the client before investment.
Natixis Solidaire is primarily intended for subscription by solidarity employee investment funds (FCPE) managed by Natixis Asset Management and distributed by Natixis Interépargne. Solidarity FCPEs are automatically made available to employees in their employee savings or PERCO retirement savings plans. The fund is also available to all other clients, primary institutional investors and legal entities.