Natixis arranged $190 million (25% of the total $740 mm senior debt) related to the construction and operation of Cerro Dominador a portfolio of solar assets in Chile. Cerro Dominador is the first combined CSP (concentrated solar power) and photovoltaic project in Latin America, with a total capacity of 210 MW, and one of the largest renewable project in Latin America.
"The new plant will produce clean energy, replacing the expected emissions of 640,000 tons of CO2 per year, reaching -as an integrated project- a total of 870,000 tons of CO2 reduction per year. The new construction phase will have an important contribution in terms of employment for the region, generating more than 1,000 jobs at the peak during the next two years.", Cerro Dominador indicates in a statement.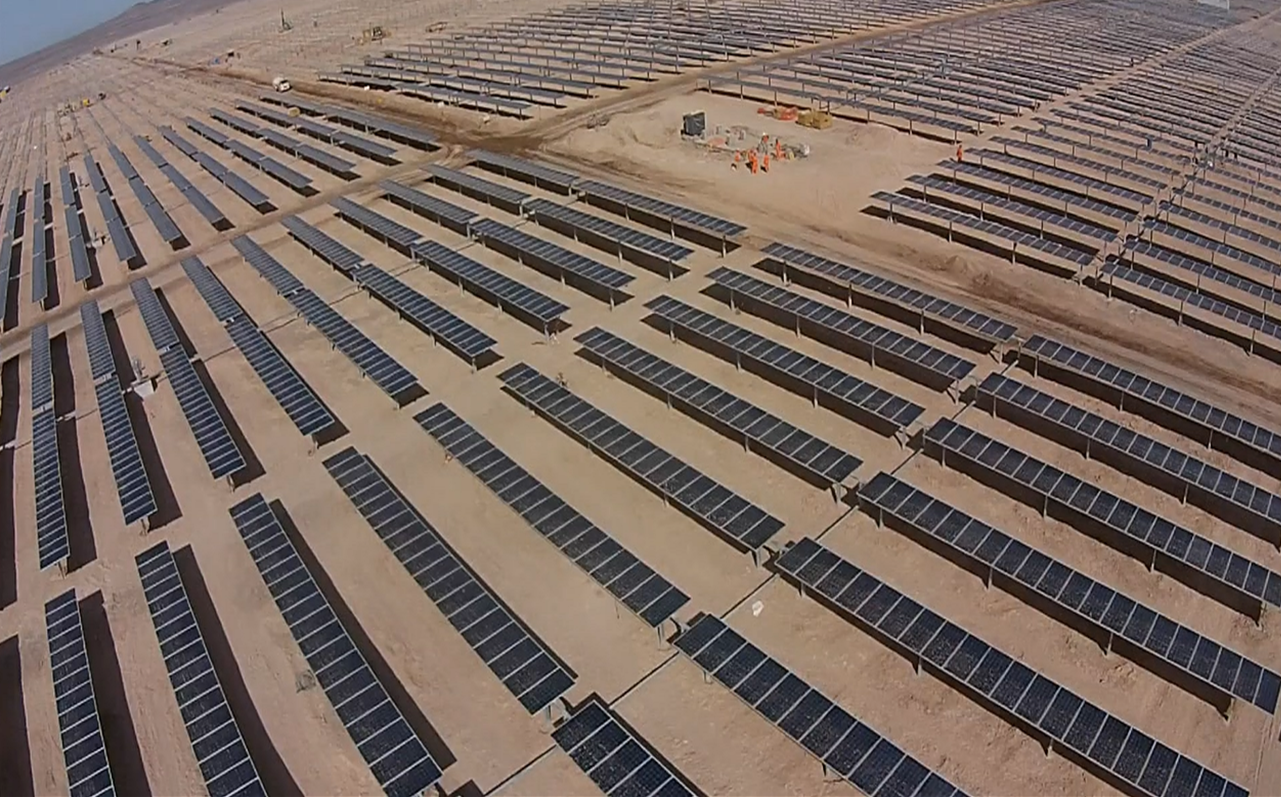 The transaction required raising $860 mm, and also replacing the lead original EPC* contractor. The $190 million included a $90 MM Fixed-Rate tranche structured for Natixis' investment partners, and a floating tranche. This is the fourth time in Latam that Natixis arranges such innovative fix/floating structure that provides clients with a different long-term pocket of liquidity. 
Fernando Gonzalez, CEO of Cerro Dominador indicated "Natixis has been instrumental in attracting institutional investors to this landmark financing for the first CSP project in Latin America. We appreciated Natixis' unwavering support throughout the structuring of this innovative financing." 
This transaction reinforces our renewable and energy franchise in the region and globally, and once again proves the market the value-added of our innovative structuring solutions. It involved full collaboration across platforms amongst the Americas, Europe and Asia, and across business lines including coverage, infrastructure, restructuring and workout, and syndications. 
For more information : https://cerrodominador.com/news/cerro-dominador-closes-758-million-financing-for-the-first-concentrated-solar-power-plant-in-latin-america/?lang=en
Pictures and videos of the project : https://cerrodominador.com/galeria/imagenes/?lang=en
*Engineering, Procurement, and Construction. TheEPC Contractor is made responsible for all the activities from design, procurement, construction, to commissioning and handover of the project to the end-user or owner.
 ©Cerro Domindor – Panoramic view of solar field. Photovoltaic Plant, 2015