2016 Shareholders' Meeting: Report
The Natixis Shareholders' Meeting, chaired by François Pérol, took place at Palais Brongniart, Paris.
Laurent Mignon commented on the 2015 and Q1-16 results, and gave the audience a progress report on New Frontier, which is at the halfway stage. François Pérol reported on Natixis' governance and Nicolas de Tavernost presented work performed by the remuneration committee.
After an animated Q&A session, the 21 resolutions put to the vote were approved by shareholders. The decision to co-opt two new administrators – Françoise Lemalle, Chair of Caisse d'Epargne Côte d'Azur's Supervisory Board and Sylvie Garcelon, CEO of Casden Banque Populaire – was also ratified.
Shareholders also approved the renewal of three administrators and authorized the board of directors to buy back Natixis shares, capped at 10% of the bank's share capital.
Full Shareholders Meeting's video broadcast – in french only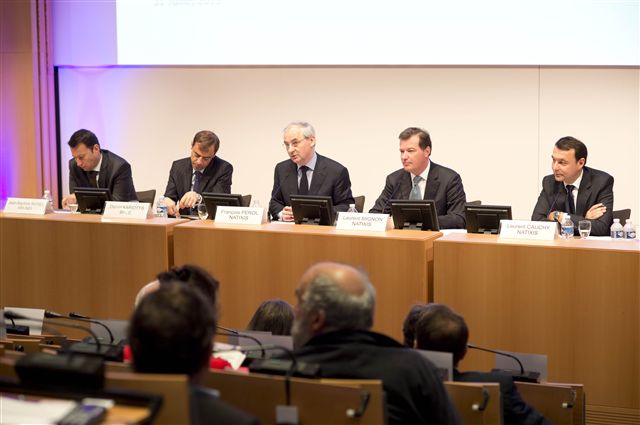 The sidelines of Natixis' General Shareholders' Meeting
The economic context – in french only